This post was written by Emily Martin, Owner of Ally HR Partners LLC
Many employers who have hourly staff are feeling the squeeze right now as the economy opens and businesses need staff to resume to more normal levels of operation…
… while at the same time employees seem less motivated to work than ever. This has left employers scratching their heads about what they can do to find and hire needed staff. Obviously making sure your jobs are visible on the most popular websites is essential in this endeavor, but in addition to waiting for people to apply, there are other more pro-active measures you may want to consider taking to address this problem. Bottom line- the time to think outside the box is here. We've put together some tips on how you can do this, and maximize the benefit to your business.
Consider Additional Hiring Resources and Pools
As the number of interested applicants continues to be abysmal, while at the same time you're competition with other employers heats up, it may be time to consider applicant pools you've previously discounted, or perhaps were not aware of. There are a number of ways to target these underemployed populations including specific job boards, or even local agencies that do most of the sourcing and screening for you- at no cost. In some cases, hiring from these channels may require additional training and up-front work with employees, but certainly the potential long-term benefits of this upfront work largely outweigh their costs. Hiring employees from these pools can come with hidden advantages like less hiring competition, lower turnover rates, and most significantly of all, MAJOR tax benefits to your business (see tip #2). For your benefit we've compiled a list of some of our favorite resources to access these candidates.
Refugee Agencies: This underemployed pool of the population is our favorite to share. These candidates often just need a chance to get started, but once that faith is given, prove to be great employees often with an above average work ethic, lower absentee rates, and a high-rate of referral of other great employees from their family and community. These agencies also work with you to screen for candidates that have the skills you're seeking (including level of English proficiency), send you candidates ready for interview, and help facilitate the onboarding process. We highly suggest giving this population a try.
Resources: Journey's End Refugee Services, International Institute of Buffalo
Veteran Agencies: Organizations designed to help veterans re-enter the civilian workforce have existed for ages. Although veteran unemployment rate is practically at all-time low (yay!), this continues to be an applicant pool that is underutilized comparatively, and working with agencies that can help connect you with these candidates could save you time and money- and there are tax benefits to boot.
Resources: WeHireHeroes.com, Goodwill of WNY
Individuals with Disabilities: Depending on the requirements of your positions, this most-underemployed segment of the workforce could open the door to a huge applicant-pool you never considered. These agencies work with you to understand your job requirements and then connect you with individuals who are able to perform the essential job duties based on their disability limitations- which can vary greatly in terms of mental or physical capability. With new work arrangements that are surely sticking around as a result of COVID, perhaps these accommodations are more attainable than ever. There are also tax benefits available for some of these hires.
Resources: Heritage Christian Services, People Inc, The Arc of Erie County
Convicted Felons: An ever-growing percentage of our population has criminal convictions of some sort, and this can often create barriers to employment. There are a number of programs designed to place convicted individuals back into the workforce, and depending on the nature of the conviction as well as the work being performed in your roles, this could be a great untapped pool of otherwise qualified candidates that just need a second chance. Like many other under-employed populations, there are also potential tax-benefits to be gained from doing this. There is also a NYS bonding program that helps protect employers against certain losses in case of any loss of money or property due to employee dishonesty associated with hiring from this or other more "high-risk" groups.
Resources: Center for Employment Opportunities, Bonding program
Other: There are other groups like the long-term unemployed, or those re-entering the workforce after career changes, new training, or just kids new to the workforce that often are overlooked and just need a chance. This could mean connecting with a trade school, adult learning center, university, community college, or other resources to get connected with these groups. There are often tax incentives associated with this as well.
Resources: Buffalo Employment and Training Center, Erie1Boces, ECC
Take advantage of hiring incentives where you can.
If you aren't taking advantage of the Work Opportunity Tax Credit (WOTC) available for hiring employees in certain qualified groups, you're missing out on MAJOR free dough. This program basically works as a subsidy for a large portion of an employee's first year of compensation- we're talking up to $9,600 for certain employees. Repeat- that's $9,600 for just one employee. The only limit to this credit is the amount you pay in Social Security tax on wages paid to all employees for the period the credit is claimed (6.2% of wages in 2021). Qualified groups include individuals receiving certain assistance (TANF, SNAP), qualified veterans, ex-felons, certain individuals with disabilities, qualifying summer youth hires, and the long-term unemployed (think about these numbers post-COVID). The process to receive the credit is very simple and just requires a few pieces of paperwork, one of which is a simple form that you can (why wouldn't you?) just add to your standard new hire packet and have all employees complete upon hire to screen whether they are a potential qualifier for the tax credit. The form just needs to be submitted within 28 days of the hire date. Bottom-line is, if you even have one hire who qualifies for this credit and you're not getting it, you are missing out on very easy money. There is literally nothing to lose here.
Resources: IRS website with forms
Consider that you may need to take more ownership in having "better" employees.
This starts with improving your hiring decisions through more thoughtful and purposeful hiring (see our article on this topic), but then also involves understanding that you may be required to provide more on-the-job training than what was previously required. This has been happening in the skilled trades for years now with employers developing apprenticeship and training programs to address the aging out of this portion of their workforce and decreased availability of new employees trained in these areas. Whether it's computer skills, English proficiency, or some other basic, but trainable ability, gone are the days of being able to demand that employees come fully equipped to work for you. Especially in an environment where the competition for employees is heating up, while the applicant pool is shrinking, you may want to consider shifting your profile of who you are seeking to hire from the "full package", to one that is more concerned about culture and attitude fit, with the understanding that basic job skills are totally trainable, while work ethic, integrity, and other attributes are not.
Be a better employer.
There's no benefit to hiring better or more people, if you're just going to lose them soon after and be left to perpetually be filling holes. Sure, some turnover is constructive and expected, but what about the percentage that's undesirable and detrimental? We're talking about those employees that you'd like to keep, but are losing to the competition. Certainly money matters, and you should consider whether your pay rates and benefits are competitive compared to alternatives, but research shows time and time again that it is the more intangible items that really determine whether employees are happy, and ultimately whether they continue to work for you. We're talking about things like employee experience, culture, and work environment. This includes their treatment by, and relationship with their Manager (people don't leave companies, they leave bosses), as well as opportunities available for advancement (career ladders?). Consider changes like this that may need to be made to your organization in order to avoid undermining any hiring progress you make.
After an extremely tough year and surviving the worst of the storm, there are still challenges that will persist for employers, at least for the near future. We encourage you to consider some of these opportunities to combat these challenges as we all head toward what will hopefully be a full recovery, and better yet, a period where businesses can thrive.
---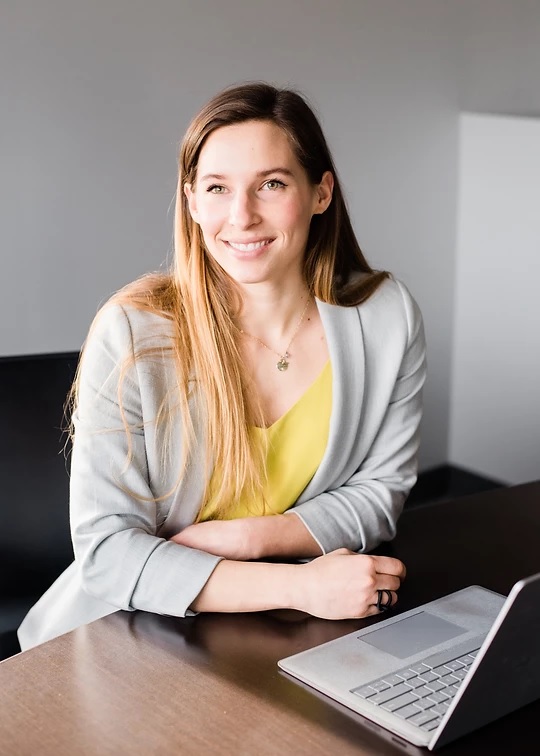 This post was written by Emily Martin, Owner of Ally HR Partners LLC, a Buffalo-based HR consulting firm that helps small businesses identify and implement custom solutions to their people problems and opportunities. Often a business' #1 expense, Ally HR Partners believes your people should be your #1 asset. Through an integrative partnership approach, Ally becomes your internal expert on all things HR including compliance assurance, performance management, and strategic HR initiatives designed to make the most out of your Human Capital. For more information about how Ally can work for you, visit AllyHRPartners.com