This post was written by Emily Martin, Owner of Ally HR Partners LLC
The Forgotten Managers: The Real MVPs of Your Business
The stress-test of COVID has thrust multiple areas of our society into the spotlight as unique challenges have exposed multiple areas of vulnerability across all aspects of life. One such area has certainly been the employment world, with businesses experiencing wild fluctuations in business activity and requirements, causing similarly extreme fluctuations in employment levels. All of this has prompted conversations about wages and conditions for workers- especially focused on hourly staff. Although this has been the case, arguably there is an overlooked group within this conversation, and that is Managers. Whether you call them Leads, Supervisors, or something else, one could argue that in the past year and a half, the direct people-leaders have been the unsung heroes of business, perhaps prompting the realization that they are always the most-valuable players in this space.
Why are they the MVPs?
1. Because of what they've done during COVID for businesses. 
Unlike the attention and publicity that the average hourly worker has received during this time with coverage on hourly minimum wages, poor working conditions, etc. Managers have received very little recognition. This is in spite of the fact that they not only were dealing with the same hardships as employees, but they also were directly dealing with the repercussions and fallout of those same things each passing day, and week (and month, and YEAR). From constantly changing COVID safety protocols with masking, to fielding information regarding COVID exposures and symptoms, to record level turnover and staffing shortages, these members of the team have been the shock absorbers of much of what has occurred in businesses during this time. In addition, their roles often involved shouldering a lot of the fallout on their own, with longer hours and additional responsibilities that have come with those extra complexities. This is evidenced in a recent report by Metlife, which showed higher reported levels of all things stress and burnout for Managers compared to their non-Manager counterparts in this time period. In many ways this extra burden on Managers has gone unrecognized, and that includes in the area of compensation. Many employers increased hourly wages due to pressure and competition for hourly wages, but overlooked the fixed salaries of their managers, who again, arguably have been the ones stacked with the most additional responsibilities, headaches, and hours. Managers really have been the front-liners of this area of the COVID nightmare, and frankly they are on that same front-line every day for our businesses. COVID or not, a manager's role is specifically positioned to take the full brunt force of most of what occurs in a business- the good and the bad- and there certainly has been a lot more bad recently. If your business made it through COVID so far relatively unscathed, chances are that had a lot to do with the caliber and quality of your leadership- and on the front-line of that were your managers. 
2. Because of all they CAN DO for businesses. 
Your managers are your business. From the legal liability that they create with their actions, to the perception of the business they create in their daily interaction with their teams, the Manager and Company's actions are seen as one in the same. For this reason, a Manager's individual actions can have huge implications for your business, and its success or failure. First, Managers' actions and decisions either create or mitigate risk for your business. From hiring decisions, they make, to problems they ignore or report, to early stage conflict resolution, these individuals can either act as a first line of defense, or a liability risk, because both the actions and inactions of Managers create vicarious liability for an employer. If this is not understood by the business or the Manager, there may be unnecessary risk being created, or potential opportunity being missed.
Secondly, Managers directly impact the performance of the staff they manage- which is all of the other staff. Managers are direct people leaders, and the quality of their performance in managing people, directly impacts the output you get from the rest of their team. This includes how well they do things like set expectations, hold employees accountable, recognize good performers, and identify and develop future leaders. If your employees are delivering for your business, this means that their manager is doing all the right things to make that happen.
The quality of these leaders and their relationship with their teams also influences how your employees feel about your business, which impacts performance and retention. The adage goes that people leave bosses, not companies, and if your staff doesn't like working for their manager, then they don't like working for your Company. Aside from just whether employees choose to work for you, the experience and relationship that Managers cultivate impacts performance of staff through the influence this has on engagement and motivation- both the biggest drivers of performance. This, combined with findings that indicate 55% of employees trust their Manager more than anyone else at work, means that Managers really do have a huge ability to influence how people work for your organization. In fact, getting people to perform at their highest level for the business is what a Manager's number one accountability should be as a people leader. Countless studies show when employees have a Manager they feel is supportive, they rate being more confident, motivated, productive, and ultimately more engaged and loyal to the organization. In these studies, and many others, engagement and other leader-influencing factors are often touted as the magic sauce that makes the difference between successful and unsuccessful organizations, and the lynch pin ingredient is the leaders.
So what should you do with this information?
Show your Managers some love.
If you think your Managers are feeling unappreciated or unacknowledged in their efforts, do something to change that. And understand they most likely are feeling this way, especially after COVID, with 46% reporting in a recent study that they are not rewarded adequately for the extra responsibilities given to them, and 44% saying they don't feel they get the proper recognition for those extra responsibilities either. Some actions to consider are salary increases commiserate with the hourly you've already given (salary min wage is going up in NY anyway), and if you can't give a base pay increase, perhaps some kind of recognition bonus. You should also consider non-monetary acknowledgements of their efforts and hardships; perhaps a public shout-out, additional time off, or other actions that show empathy and appreciation. Aside from rewards and recognition, show them that you care by making additional resources available to them that could make their job easier, or even removing barriers that cause or exacerbate certain stress factors (computer upgrades, new tools, etc.). 
Train your Managers.
Make sure they know about vicarious liability and how their actions carry weight for the whole business, and then give them some basic training on where the risks are. HR 101 on employment laws (especially wage and hour) is a good start. Then educate them on when they should escalate concerns up to HR or senior leadership, both to keep them away from trouble, but also to provide an additional resource and outlet to get some items off their plate. A refresher or training on Company HR policies may also help reinforce resources available to make their jobs easier, as these policies should be leveraged as tools for anyone managing people in the business. 
Empower your Managers.
Aside from training on the basics of internal policy and employment law, you can arm your managers with even more valuable tools through more extensive training geared toward building confidence and competency in some of the more taxing and difficult areas of employee management. A lot of the valuable training in this area centers on soft skills- the competencies needed for things like having difficult conversations, conflict resolution, and coaching/development. Equipping your managers with more of these abilities will empower them to not only handle tough issues with more ease and efficiency, but also will dramatically increase their ability to develop high performing teams at the individual and group level.  Finally, perhaps the simplest way to empower your Managers is by truly designating to them real ownership of their teams' performance, and then trusting them with the freedom and autonomy to deliver. Micro-managing this group will strip them of any sense of ownership and will also undermine any legitimate sense of credibility or authority that is required for them to lead effectively. Give them a chance to deliver and hold them to this expectation.
Don't have good Managers? Get some!
Understand that everything mentioned above is supposed to be what a Manager does for your business, and if they aren't, they probably shouldn't be in a leadership role.  The stakes are too high in too many ways to carry around dead weight in this key area of your roster. If you have a bad Manager, don't feel bad, a Gallup study estimates that companies miss the mark on hiring managerial talent 82% of the time. But you should move quickly to remedy this situation, which could include hiring (and hiring better), or even looking internally for who may be ready to step up.  
The bottom line is, the leadership in your business is arguably the most important element for success. It doesn't matter how many awesome systems, processes, or materials you have, if you don't have people performing in their use or execution, it will mean nothing for results, and Managers are what drive that performance. Consider what you can do in your business to better support this group in recognition of this fact. It's to the benefit of everyone.
Managers, you the real MVPs.
---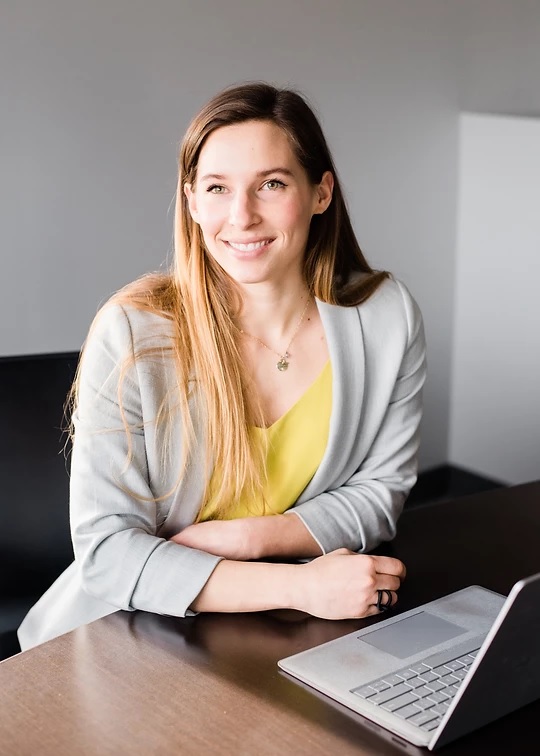 This post was written by Emily Martin, Owner of Ally HR Partners LLC, a Buffalo-based HR consulting firm that helps small businesses identify and implement custom solutions to their people problems and opportunities. Often a business' #1 expense, Ally HR Partners believes your people should be your #1 asset. Through an integrative partnership approach, Ally becomes your internal expert on all things HR including compliance assurance, performance management, and strategic HR initiatives designed to make the most out of your Human Capital. For more information about how Ally can work for you, visit AllyHRPartners.com