This post was written by Marie Rachelle, Founder of Convergence Coworking, Organizer of Freelance Business Week Buffalo and President of the WNY Freelance and Cowork Alliance.
As a small business owner, fellow freelancer, corporation, startup or entrepreneur, you might be losing productivity and time by choosing not to outsource.
Outsourcing use to have a negative connotation, making us think that when we outsource work it loses brand identity or connection to the main source, but we're flipping the script. Now, outsourcing allows us to truly work as a community, supporting fellow business owners and individuals in our own region. Losing brand identity doesn't have to be a part of the outsourcing process.
In this article we will dive into the benefits to hiring freelancers, how it works and best practices, and where to find freelancers so you can get back to building your business and doing what you love.
3 Key Benefits to Consider When Hiring Freelancers
In a world where we're all trying our best to support fellow businesses, that can and should mean freelancers too! Freelancers are actually small business owners too and need the support as much as your local restaurant or favorite clothing boutique. Freelancers are also a cost effective and efficient way of outsourcing.
1. Save Money
Here's an example comparing the cost of hiring a part-time employee vs. a freelancer
Part-Time Marketing Role (General Duties – social media, email marketing, blogs)

Cost: $15/hour x 20 hours per week = $300 per week or approximately $1,200 per month + added benefits or employment costs
Experience: 0-2 years of experience

Freelance Marketer

Cost: Varies, but you can typically find a freelancer offering $500-$2,000 retainer packages per month, no added benefit or employment cost, no added liability
Experience: Varies, but you can usually find a freelancer who specializes in your niche, or within the specific duties you're looking for (social media, email marketing, content writing), who has many years of experience or interest in that specific area
There are many "hiring" options out there, including direct-hire, staffing agency and freelancers. Of course, you'll want to choose the option that works best for your business, but there are a lot of pros and not so many cons of hiring a freelancer. For those of you worried about losing the consistency of your brand or some "control", it's important to remember that freelancers work with new and different clients on a regular basis, so they are good at staying VERY organized. Often times, you'll find yourself meeting with freelancers to see if it's a good fit on both sides in addition to thorough onboarding and a brand questionnaire.
2. Save Time
Once you decide that you're on board with saving money by hiring a freelancer (or two) and getting more value for your dollar, you're going to LOVE how freelancers allow you to get back your most valued asset – TIME!
By delegating tasks, you're going to free up your precious time and get back to actually BUILDING YOUR BUSINESS. Step away from posting on social media, writing blogs, organizing your client list, planning events, and/or whatever other tasks are not your passion. Each of these areas offer freelancers who've been doing their "thing" for a long time and will take the stress of these tasks off your shoulders. Plus they will potentially get done by an expert in the field who can do the job better than you. #winwin
3. Built-in Networking
As business owners, we're "always" networking, aren't we? But whether you find your freelancer by referral or friendly connection, once you meet us, we'll always be there for you. Even if you don't choose to work with us, we'll likely know others who work similarly or offer complimentary services. I'd like to say once you work with (the right) freelancer, you're working with us all. The freelance community is large, strong and growing.
Need a videographer, graphic designer, content writer, proofreader, or sales manager? We've got at least a dozen of those. Want to work with us for one project? Fine. Have to cover a maternity leave? We've got you. Looking for a longer-term relationship? You've got it.
Not only will you open a door to endless resources, you also become our resource. Freelancers are your partner in business. We appreciate you and take our working relationship seriously. We'll refer other clients, fellow freelancers, even friends and family your way if we know you're a good fit. We'll also chat about you CONSTANTLY. Whether it's about a project or simple story of our work day. Did I mention social media? We're going to be your biggest fans and share you with ours…
How It Works: Hiring Freelancers & Best Practices
Next, I'll give you a few resources on where to find your first freelancer. But first, here's the lowdown on how it should work and some best practices to follow.
Sidebar: I wouldn't be doing my job if I didn't advise chatting with your accountant or attorney when hiring your first freelancer regarding tax forms and agreements.
Step 1: Create a clear, but reasonable job description – I say reasonable, because if you're looking for someone to do social media, they may not be an expert photographer or graphic designer. Freelancers are niche in what they do and they're usually experts in their specific fields. Don't be afraid to hire more than one freelancer to take on one area of your business, i.e. marketing – social media manager, graphic designer, content creator (photo/video), copywriter.
Step 2: Interview multiple freelancers – Even if you don't hire them, creating a positive connection with a freelancer should put you on their radar forever. We're more invested in our work because we never know if/when you'll want/need to work with us again. See what's out there and choose the freelancer that has the personality and skillset that aligns with you and your business.
Step 3: Expect and set expectations – When working with freelancers, it's important to remember that they're a business too and now they're your PARTNER. A common misconception is that freelancers are disposable employees and this is completely untrue. If anything, our working relationship is stronger as we're both businesses looking to serve the same purpose. Your freelancer should have a list of client expectations and of course, you should voice what your needs are – must haves and would like to haves.
Step 4: Have an agreement – Whether the agreement is drawn up by you (the business) or the freelancer, ensure that it protects both parties and both parties agree to the terms; contract length, communication expectations, privacy, payments, cancellation terms, etc. Agreements will protect you both in matters that you can and cannot control.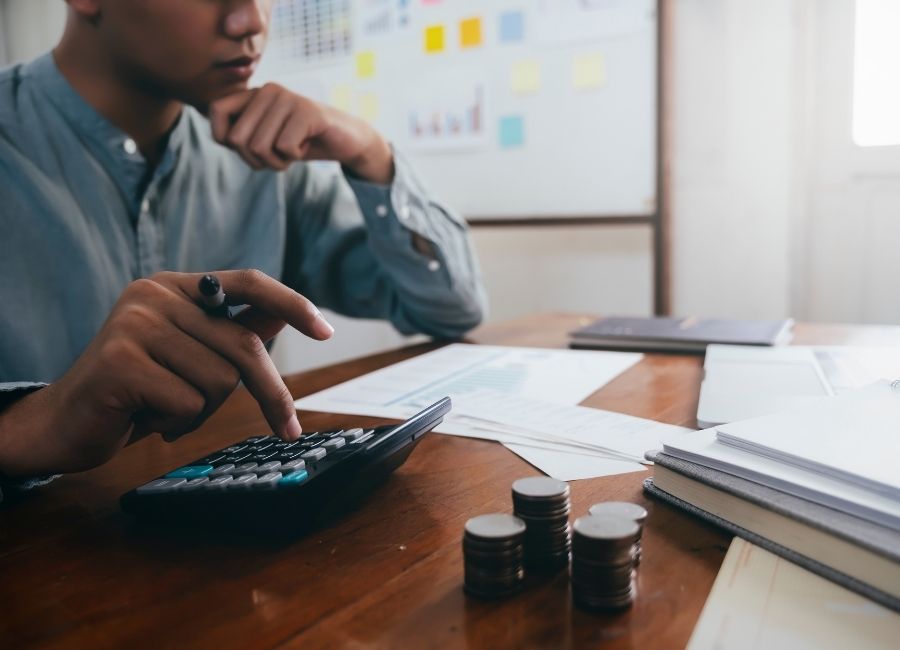 Where to Find Your First Freelancer
Chances are that you already know the perfect freelancer for the job. All you have to do is ask!
A few places you can find us:
Post on social media, ask in networking events/groups and ask your friends and family – Asking for help is the only way you're going to get it. Odds are, you're surrounded by a slew of individuals who want to see you be successful and will help in any way they can.
Check out these sites to post opportunities or search for a freelancer:
Conclusion: Freelancing Is It
Congratulations! You've decided to search for your first freelancer! If you made it to the end of this article, I hope you're ready to "hire" your first freelancer. The way of work has been changing over the past decade or so, but with the pandemic, change is here and we should embrace it. We love our city and its traditions, but if we want to move into the future, the future is community, entrepreneurship and working with freelancers!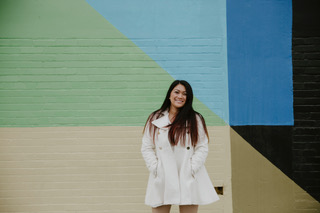 Written by Marie Rachelle
Marie Rachelle, a freelancer by trade, coach by passion, and community builder by nature. Voted Most Aspirational Freelancer by her peers at the Freelance Conference in 2019, she lives up to her title by as the Founder of Convergence Coworking, Organizer of Freelance Business Week Buffalo and President of the WNY Freelance and Cowork Alliance.