When it comes to marketing your business online, Instagram is one of the most valuable tools you can use— regardless of what industry you're in.
From brick-and-mortar boutiques to pop-up restaurants and everything in between, literally every type of business imaginable can benefit from having a strong, engaging presence on Instagram. And when you look at the numbers, it's easy to see why:
Instagram boasts 1 billion+ active monthly users
The majority of those users are millennials + Gen Z-ers (who hold the most buying power right now!)
92% of Instagram users say they followed an account, clicked on a website, or made a purchase after seeing a business's post on the platform
Especially for businesses in tight-knit communities like Western New York, Instagram is a great place to tap into your local community, experiment with and nail down your business's niche, utilize the talent that local influencers bring to the table, and so much more.
TL;DR – if you're looking to grow your business and expand your customer base, Instagram is the place to do it. The only problem? Instagram can be tricky to master.
When we scroll through our Instagram feed, we love seeing local Buffalo businesses investing their time and marketing efforts in Instagram's potential— but there are still a few common mistakes we see on the platform time and time again. Mistakes, we'll add, that are very fixable!
Whether you're brand new to the world of Instagram or are a seasoned professional, here are five of the most common Instagram mistakes you might be making (without even realizing it!), and how to fix them: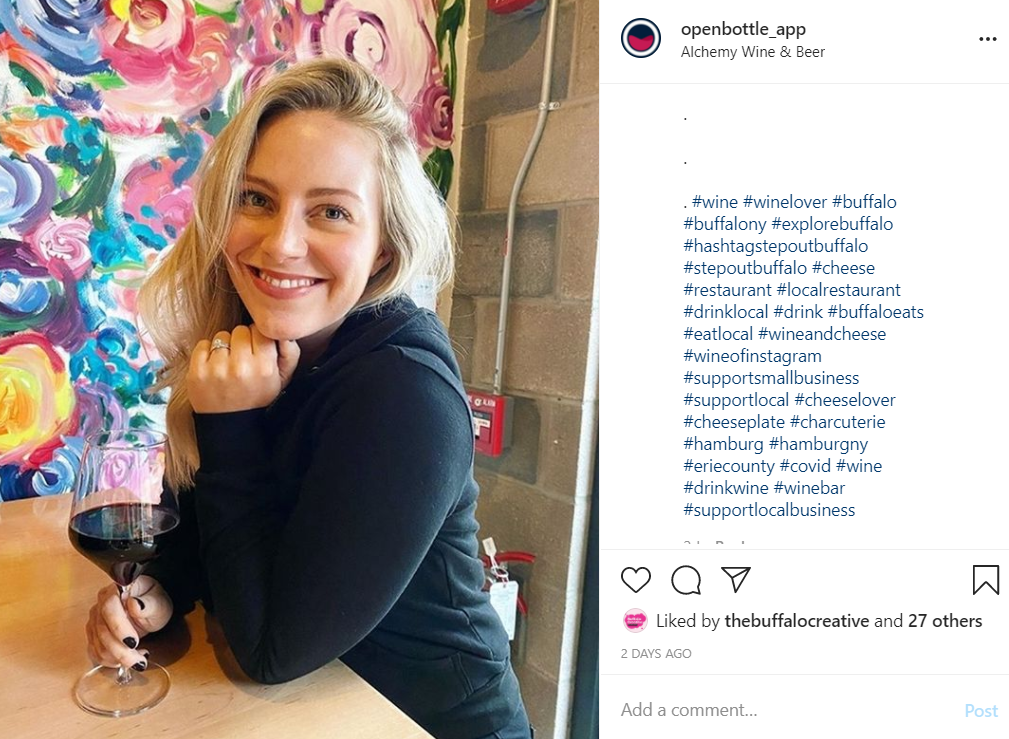 Mistake #1: Using Too Many Hashtags and/or Irrelevant Hashtags
Hashtags help users find and follow the type of content that interests them. They also help Instagram's algorithm organize and index your business's content with similar content, and push it out to new users based on their likes and interests.
Businesses should definitely use hashtags in their Instagram posts, stories, and reels to ensure their content is picked up by the algorithm and pushed out to the Explore page, but there's a certain strategy to it:
Don't:
Spam your posts with every hashtag you can come up with. Instagram users to 30 hashtags per post, and this is counted across captions and comments. We don't recommend always using that many, as it can start to come across as spammy and overwhelming for users to read.
Use irrelevant hashtags. You want your hashtags to help get your posts in front of your target audience, not just any audience. Before you use a hashtag, search for it in Instagram's feed and see what posts pop up. If the hashtag is inactive or irrelevant to your business or industry, skip it.
Do:
Keep your hashtags simple & relevant. It's quality over quantity when it comes to hashtagging. We recommend shooting for about 10-12 quality hashtags per post to increase your local reach without annoying users or looking spammy in the eyes of the Instagram algorithm.
Use a hashtag specific to your business to organize your content. You may have noticed that here at Step Out Buffalo, we use #hashtagstepoutbuffalo on the majority of our posts. If users aren't familiar with us, they likely won't search for that hashtag on their own, but it helps users that are familiar with us browse all of our related content in one convenient place. Plus, by encouraging our audience to use the hashtag, we can use it to find user-generated content that we can re-post on our own channels, so it's a win-win.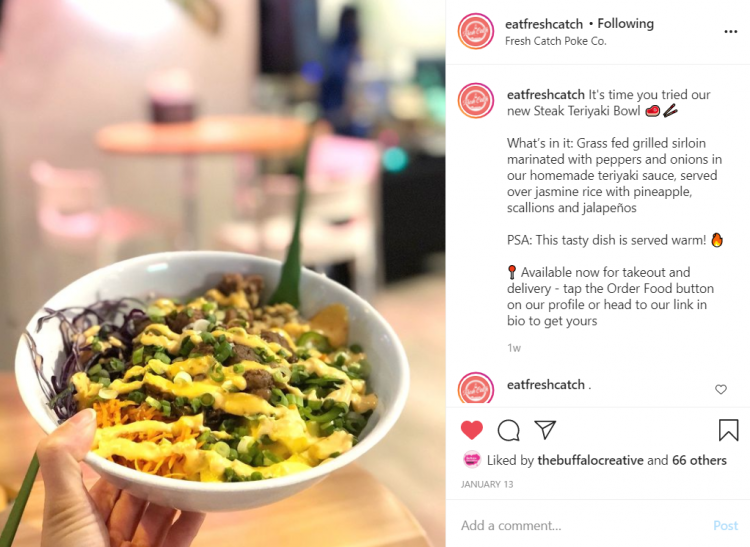 Mistake #2: Not Providing Customers With Actionable Information
You could take the most visually appealing image and come up with the funniest, most clever caption of all-time, but it won't get your customers to convert if you're not providing them with actionable information somewhere in the post. The most successful business Instagram accounts are not only enjoyable and engaging, but they always let the customer know when, how, and where they can purchase whatever it is they're selling.
For example: We love seeing all of the mouth-watering entrees, appetizers, and desserts that Buffalo restaurants are churning out these days. But how is your customer supposed to know how to order it if you don't explicitly tell them what the name of the dish is, or at the very least, what's in it? Alternatively, is it available for dine-in customers only, or can they order it for takeout? And if you're a pop-up restaurant, it's even more important to include information about your next pop-up, so customers can plan when and where they need to go to purchase it.
See what we mean? If you're not including actionable information with your awesome photo or video, your post might get a ton of likes, but it won't help drive sales. And at the end of the day, likes on Instagram don't pay the bills— customer orders do.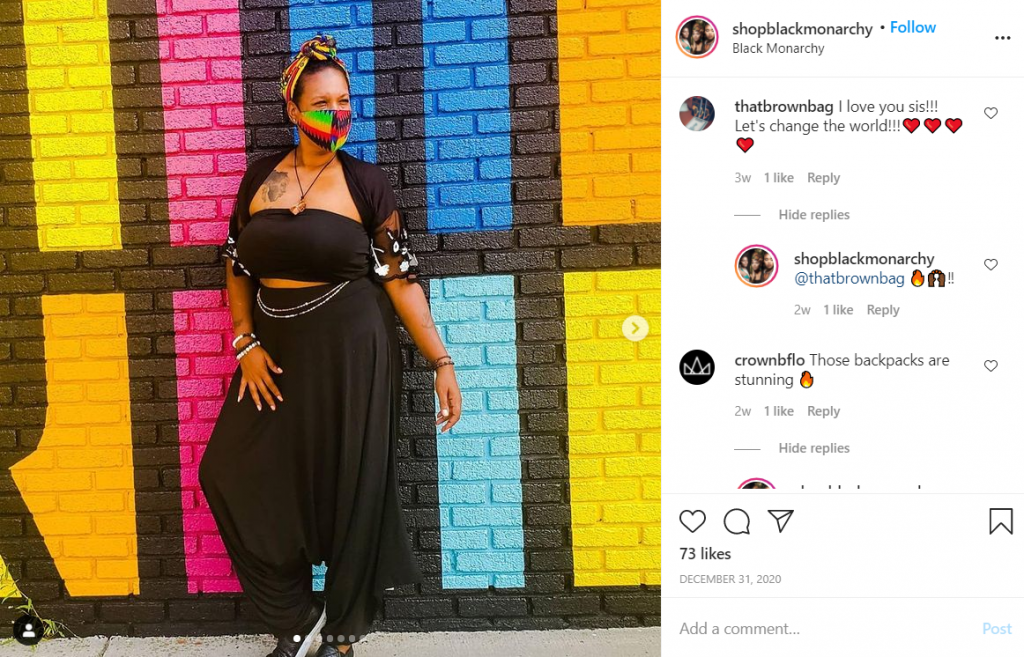 Mistake #3: Not Engaging With Your Audience
When you post on Instagram, do you take the time to respond to any comments you receive? Or do you haphazardly throw up your photo, write a caption, and then promptly close the app? If your posting strategy looks a little (or a lot) like the latter, you're missing out on giving your business a free boost in the Instagram algorithm.
Here are a few do's and don'ts when it comes to engaging with your audience on Instagram:
Don't:
Post and bounce. The Instagram algorithm wants to know that you're an active user in the community, rather than a bot that just spews out content. Plus, engaging with your audience and other businesses in your community keeps you top of mind and makes others more likely to engage with your content in return.
Spend your entire day interacting with other accounts. We all know just how much of a time suck social media can be, so blocking out specific times to engage with your audience and other businesses in your community is a great way to prevent yourself from falling down the rabbit hole for too long. Which brings us to our next tip…
Do:
Employ the "30 minute rule." When you post on Instagram (or any social media for that matter), we recommend that you try to connect with any users that interacted with your post for the next 30 minutes. Maybe that's in the form of answering DM's, replying to comments, or even going to their page and liking a few photos in return— but once that 30 minutes is up, you're done.
Keep it rolling in the comments. Comments are heavily weighted in the eyes of the Instagram algorithm, so the more genuine comments you can get on a post, the better. Try prompting your audience to answer a question in the comments, or replying back to users who have commented with a question to continue the conversation.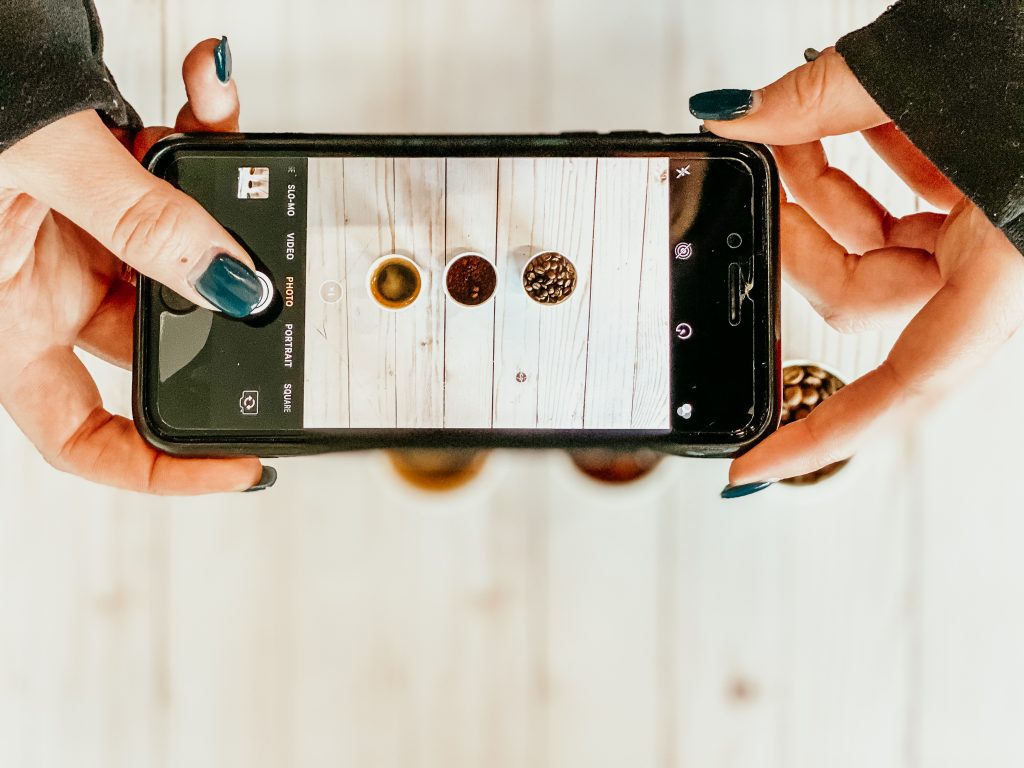 Mistake #4: Posting Poor Quality Photos
Because Instagram is such a visual platform, it's super important to make sure the photos you're posting on your business's page are interesting, visually engaging, and high-quality. After all, your Instagram grid is one of the first things new users will see when deciding if they should follow you, so you want to draw people in and make a great first impression.
If you're reading this and have zero photography skills, don't panic. You don't need to be a professional photographer or go out and buy any expensive photography equipment to level up your Instagram photos. All you need is your cell phone camera, some natural light, and a whole lot of creativity. Read our article on How to Take Photos That Are Really, Really, Ridiculously Good Looking (Without a Professional Camera) for actionable tips on how to take better photos using the equipment (read: the smartphone) you already have.

Mistake #5: Not Optimizing Your Bio
Your Instagram bio is, essentially, your virtual business card. It should quickly sum up who you are, what you do, and leave users with a way to reach you- typically via your contact information or a link to your website.
Too often businesses overthink their Instagram bios— they either provide way too much information or become paralyzingly overwhelmed at the thought of figuring out where to start. On the other hand, some businesses don't think about their Instagram bio enough— they forget to include a link, slap up some boring copy just to get it done, etc.
Operating at either end of this spectrum is problematic because it can potentially lead to a confusing customer experience on the platform, and lots of missed opportunities to grow your following and convert customers. Here are a few tips to help you set up your Instagram bio for success right from the start:
Put your primary keyword somewhere in your name field. This might feel weird to do, but it helps you rank higher for that keyword organically when users search for it on the platform. Read more about keyword research and Instagram SEO in our article 5 SEO Tricks to Help Increase Your Reach on Instagram.
Keep it short, but relevant. Similar to using hashtags, you don't have to use all 150 characters that Instagram allows for the bio section, and you want to keep it relevant to the reason why your audience follows you. (Bonus points if it's fun & engaging!) Step Out Buffalo's Instagram bio, for example, sums up what we do in two simple, but effective bullet points:
Don't forget to include a call to action and a link to your website. You might switch out your link every few weeks or months depending on what your business is pushing at the moment (i.e., a winter menu vs. a spring menu), but no matter where it links to, just make sure to have one.