Inspired by camaraderie between brothers and close friends while fishing and camping in the wilderness, Brookdog Fishing was born out of a passion to give guests the best fishing experience possible – right here in Western New York.
While Brookdog Fishing opened in Buffalo in the summer of 2016, co-founder Ryan Shea's desire to open a charter and fishing guide service goes back 30 years to when he was in 7th grade and first realized the goal.
Brookdog Fishing began working with Step Out Buffalo in 2020 to promote their business through Step Out Buffalo Advertising. We recently talked to Ryan Shea about Brookdog Fishing's promotional campaign with Step Out Buffalo and his marketing strategy, keep reading below to learn more about Brookdog Fishing and their campaign.
Q&A with Brookdog Fishing Co-founder Ryan Shea
What is the most important marketing tip you would give to someone just starting a business?
You can pour a lot of time and money into promotions and online marketing but it's best to develop a relationship with a team of folks you trust, who share your goals within their own organizations, and are connected to the local culture/scene. It's equally important to remain engaged with your customers while trying to develop new ones – you need to create a culture around you – folks that want to be associated with you as well as the service you provide.
What was your goal in working with Step Out Buffalo?
To inform – to show locals what's going on on their backyard. It never ceases to amaze me how few locals are aware of the natural wonder and bounty surrounding them. Another reason I reached out to Step Out Buffalo was to extend our reach to a new crowd. We have many clients from here and around the country but we're always looking for new folks to show off the region to.
What did you like most in working with Step Out Buffalo?
Like I mentioned before – we share the same goals and general interests – growth and regional advocacy. The team is fun to spend time with and easy to reach when I'm looking for new ideas.
Campaign Insights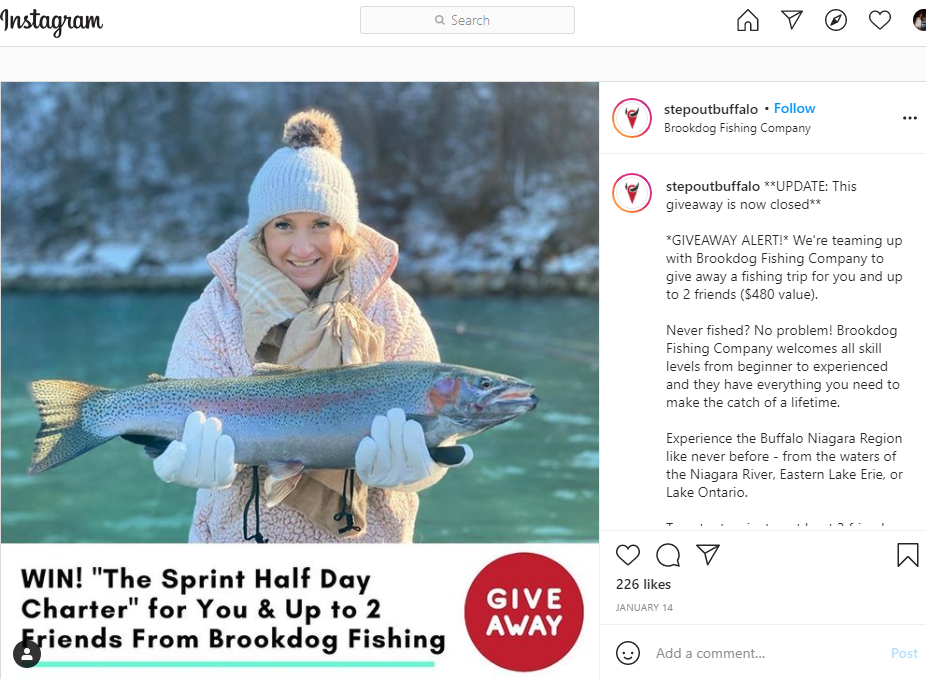 What They Got:
Step Out Buffalo Instagram Bundle | Includes a Giveaway Hosting and Social Media Story on Step Out Buffalo at a discounted rate. This bundle is geared at creating buzz around your business on social media as well as growing the advertisers Instagram following and email list.

Reach:
19,320 Facebook
16,045 Email Opens
20,276 Giveaway Instagram
12,600 Reel Views Instagram
6,924 Social Media Story Views First Slide
Clicks:
Total Clicks: 920
Cost Per Click: 97 Cents
Growth:
233 Instagram Followers
241 Emails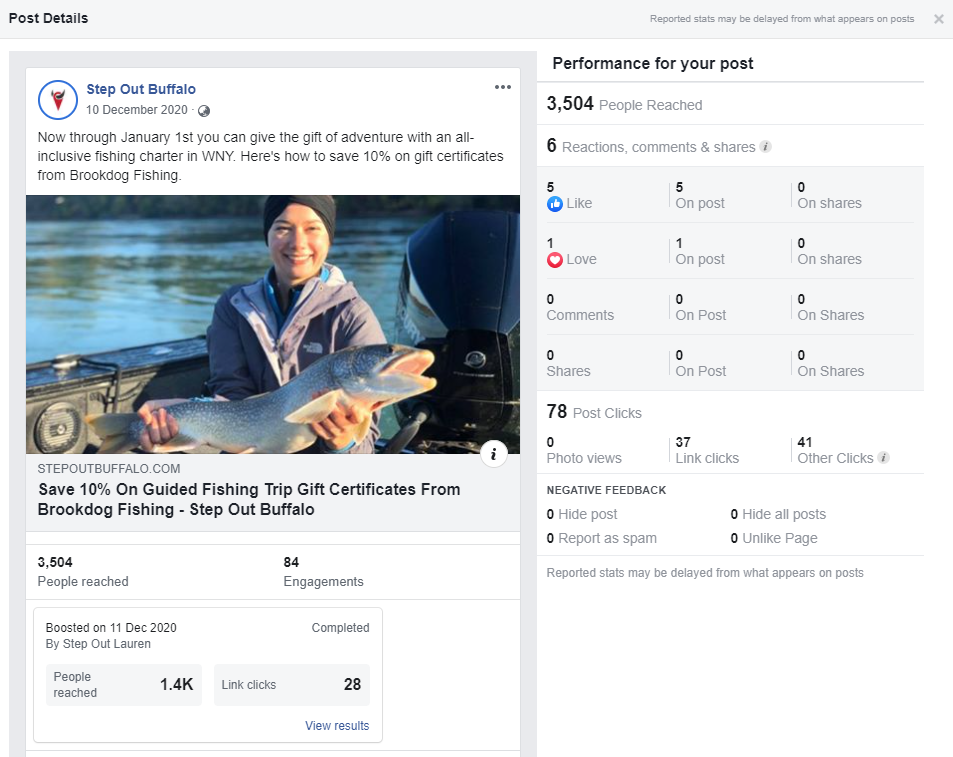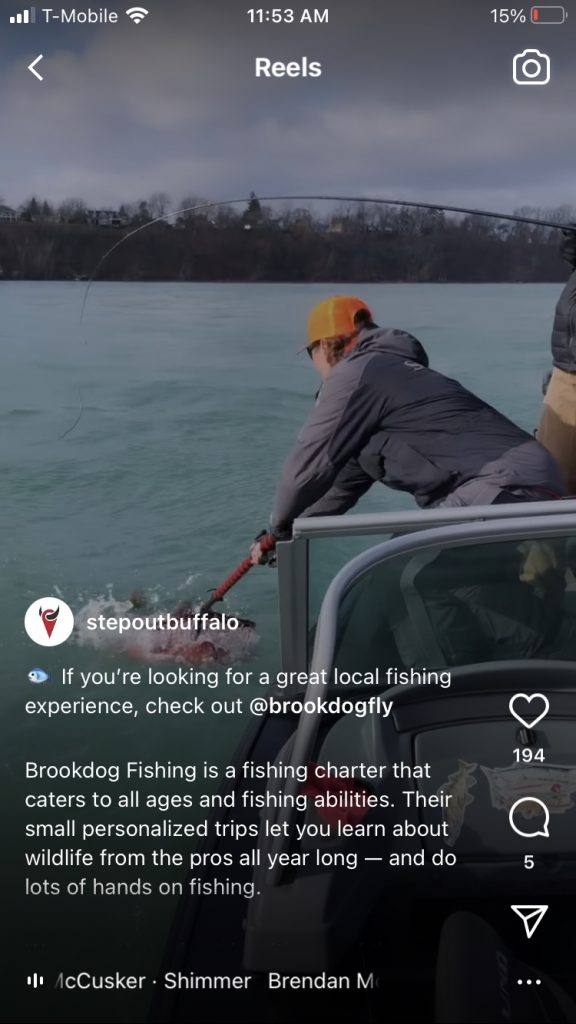 Brookdog Fishing
Website: brookdogfishing.com
Instagram: @brookdogfly
Facebook: facebook.com/brookdog.fishing.company
---
Contact Us
Step Out Buffalo offers advertising options for local businesses throughout WNY. If you're looking for a creative and effective way to reach your target audience, let's chat. Contact us for more information on our advertising packages.