Photo courtesy of Polished Nail Bar
Polished Nail Bar is a luxury nail salon in Clarence, NY that offers manicures, pedicures, nail enhancements & non-toxic options. Jaime Duchscherer opened Polished Nail Bar 7 years after she had opened her first salon, Canvas Salon & Gallery Inc, in 2015. "It was a part of my 10-year plan to continue growth within the healthy beauty industry. I built both [businesses] from the ground up."
Jaime's dedication to creating a healthy and eco-conscious salon is part of that makes Polished stand out from other salons. Between their focus on clean products and reducing waste to their investments in using the highest grade sanitation products possible, Polished is leading the way when it comes to sustainable salon practices in WNY.
Their other differentiator – Polished's high-end service, which includes glasses of champagne, massages, warm neck wraps, and more. Tie in their exceptional customer service and it's easy to see how a business like Polished would have so many loyal fans and followers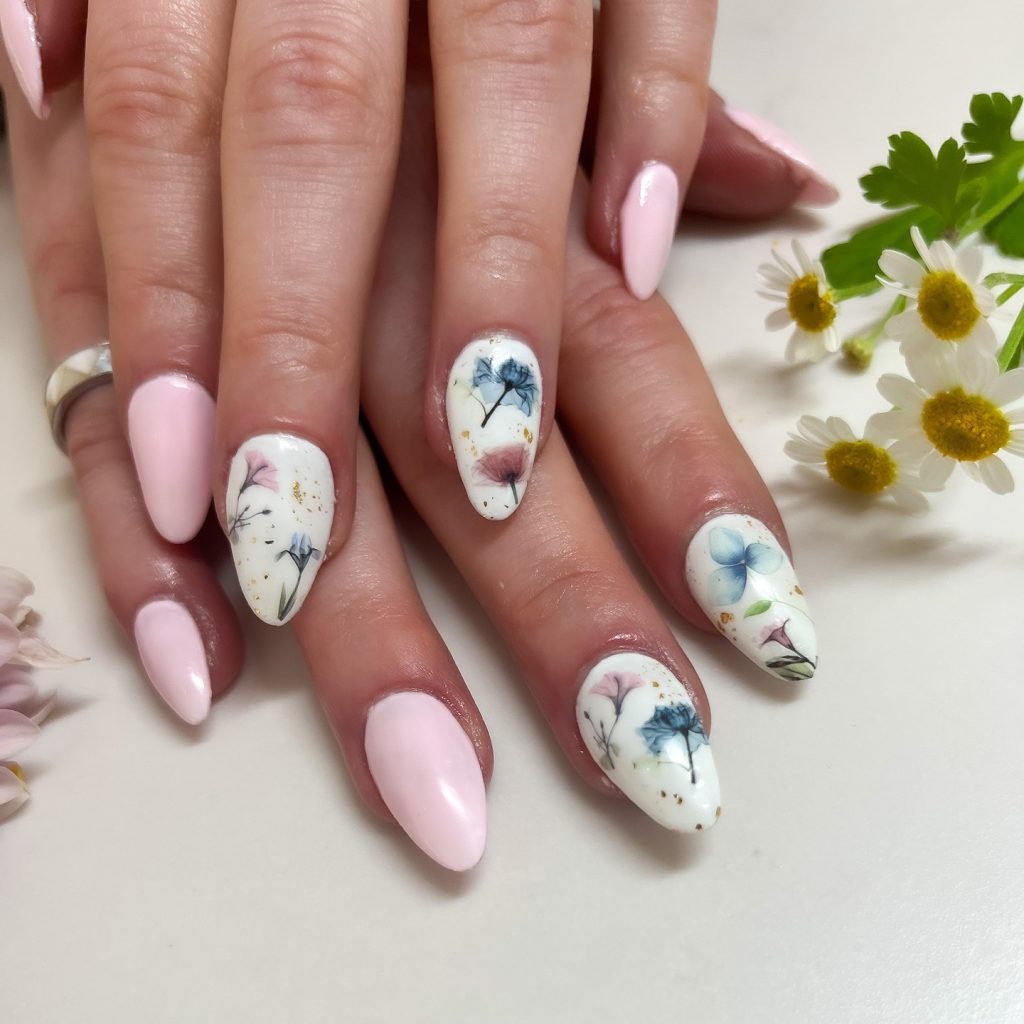 But Jaime knew that in order to attract new customers and fans it was crucial to spread the word when her new businesses opened. Which is why when Polished Nail Bar wanted to put their business in front of a new audience, they turned to Step Out Buffalo to help them achieve their goals. They purchased a Shop Local Package from our advertising options, which helped them spread the word about their business, reach 200,000+ people on social media, and exponentially grow their social media following, all of which ultimately led to new clients.
Q&A with Polished Nail Bar Owner, Jaime Duchscherer
---
What is the most important marketing tip you would give to someone just starting a business?
"Be present in your community! Go out to eat, show up at events, tip your servers well and join your local chambers and organizations!"
What was your goal in working with Step Out Buffalo?
"I wanted to increase our social media following and presence (it was an absolute success)."
What did you like most in working with Step Out Buffalo?
"The staff was extremely helpful and I truly appreciated that you guys actually wrote the narratives and stories etc. and you wrote them well. I felt like Step Out paid attention to my wants and needs and addressed me directly and did not throw in the fluff to fill in the blanks. I liked that we were all on the same page and straight to the point."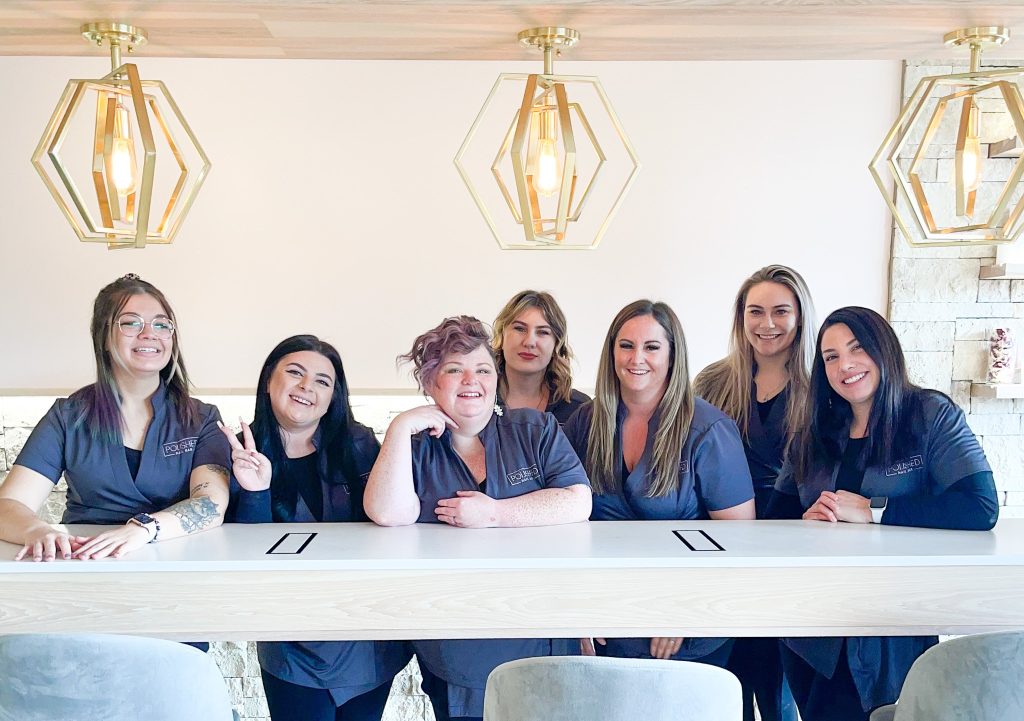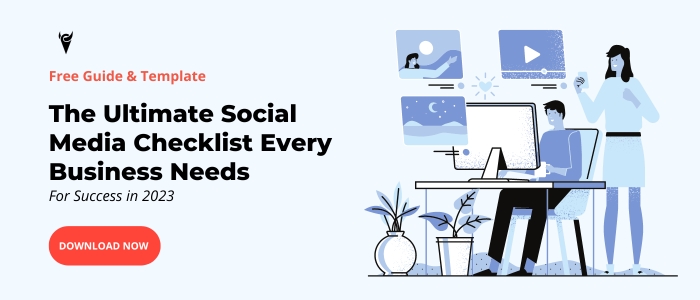 Campaign Insights
---
What They Got:
Step Out Buffalo Shop Local Package| Step Out Buffalo Shop Local Packages are discounted advertising bundles comprising of our most popular promotional items at a discounted price.
Here's How It Works:
Our Shop Local packages include constant visibility on the Step Out Buffalo website through a featured business listing that will appear in your relevant category. For example if you have a restaurant your listing will appear in our Food & Drink section of the website.
Then throughout the campaign we will publish bigger, more creative promotions throughout our different marketing channels such as the website, SOB email newsletter, our Facebook page and on our Instagram and Tik Tok.
Items are delivered over a six month period or the schedule can be customized to accommodate seasonal businesses or different campaign objectives. The goal is to put your brand in front of our readers in creative, engaging through multiple touch points across the campaign.
Polished Nail Bar's Campaign Included:
Clicks & Reach:
$0.50 CPC
82,460 Banner Ad Impressions
68,330 Email Opens
62,426 Reached On Facebook
67,077 Reached On Instagram
50,500 Reached On TikTok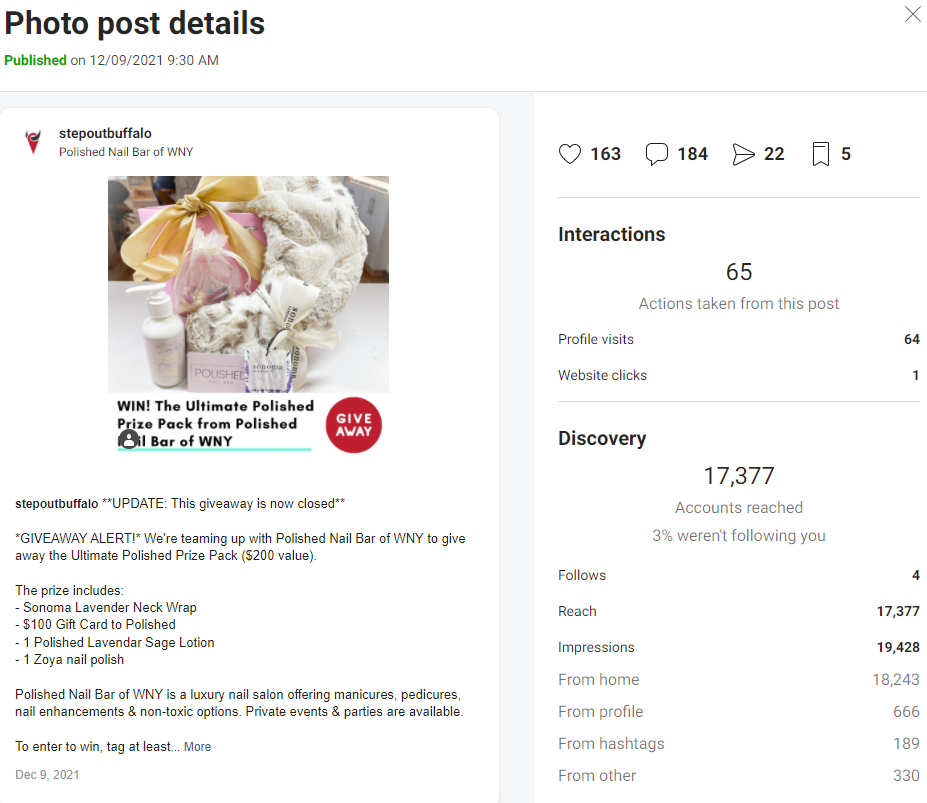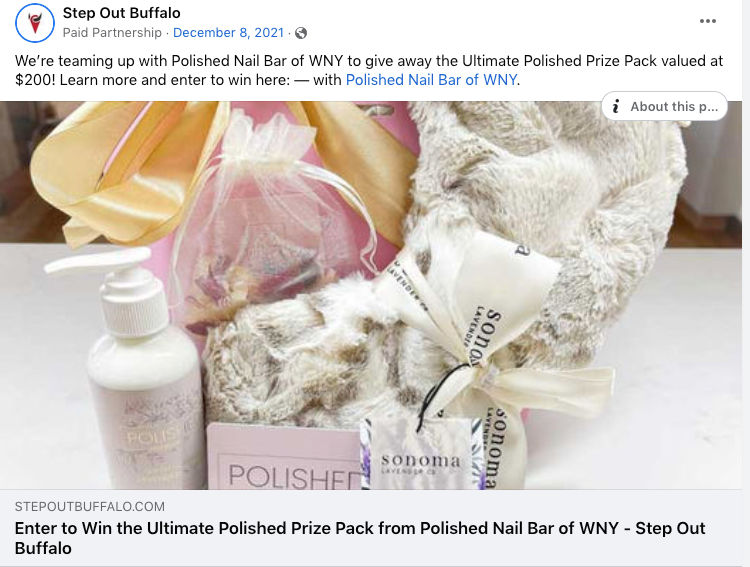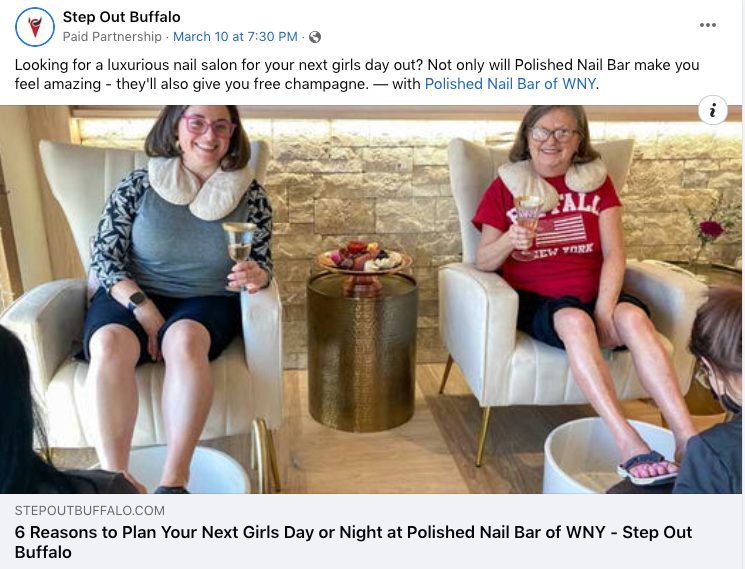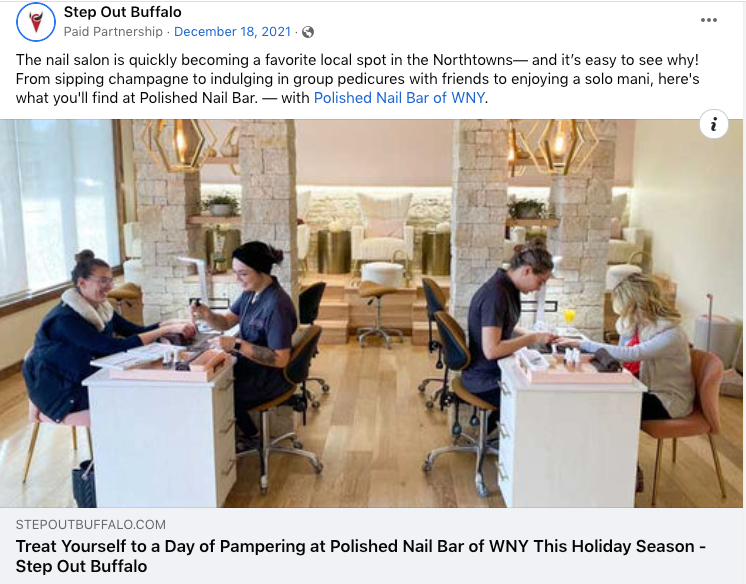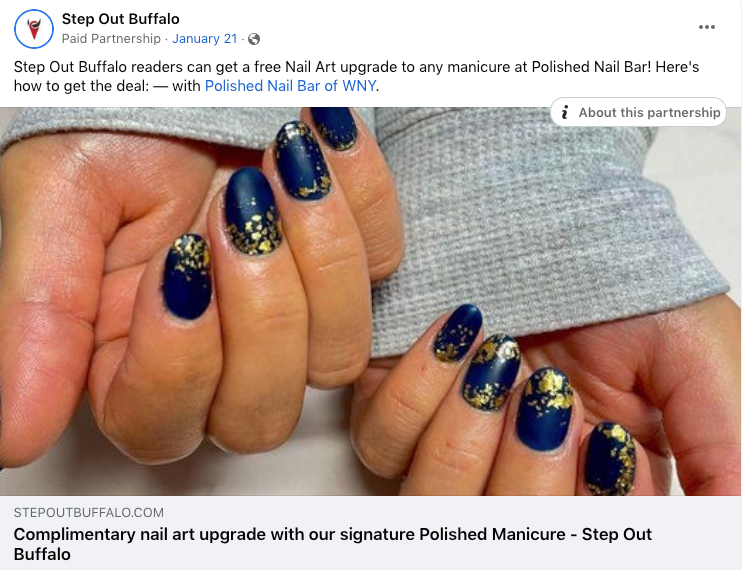 Polished Nail Bar's Step Out Buffalo Instagram Reel
Polished Nail Bar's Step Out Buffalo TikTok
Polished Nail Bar
---
Website: www.polishedwny.com
Instagram: @polishedwny
Facebook: facebook.com/polishedwny
Contact Us
---
Step Out Buffalo offers advertising options for local businesses throughout WNY. If you're looking for a creative and effective way to reach your target audience, let's chat. Contact us for more information on our advertising packages.