Photo courtesy of Rove Boutique and Gifts
Rove Boutique is a local shop here in WNY that carries an eclectic mix of jewelry, accessories, clothes, and gift items as well as a full line of local businesses from within WNY.
One of the owners, Jackie Lennert, originally started Rove Boutique as a popup vendor selling accessories and jewelry. Then in 2014-2015 she got the opportunity to undergo a rebranding of the business with her daughter Angela who was finishing her degree at Alfred University.
"My business was a year-long senior thesis project that officially launched Rove's brick and mortar location in May 2015. Angela developed the branding and I developed the visual esthetic and product lines. Currently, Rove is always evolving to bring the best to our customers both in micro business product lines and personalized customer service."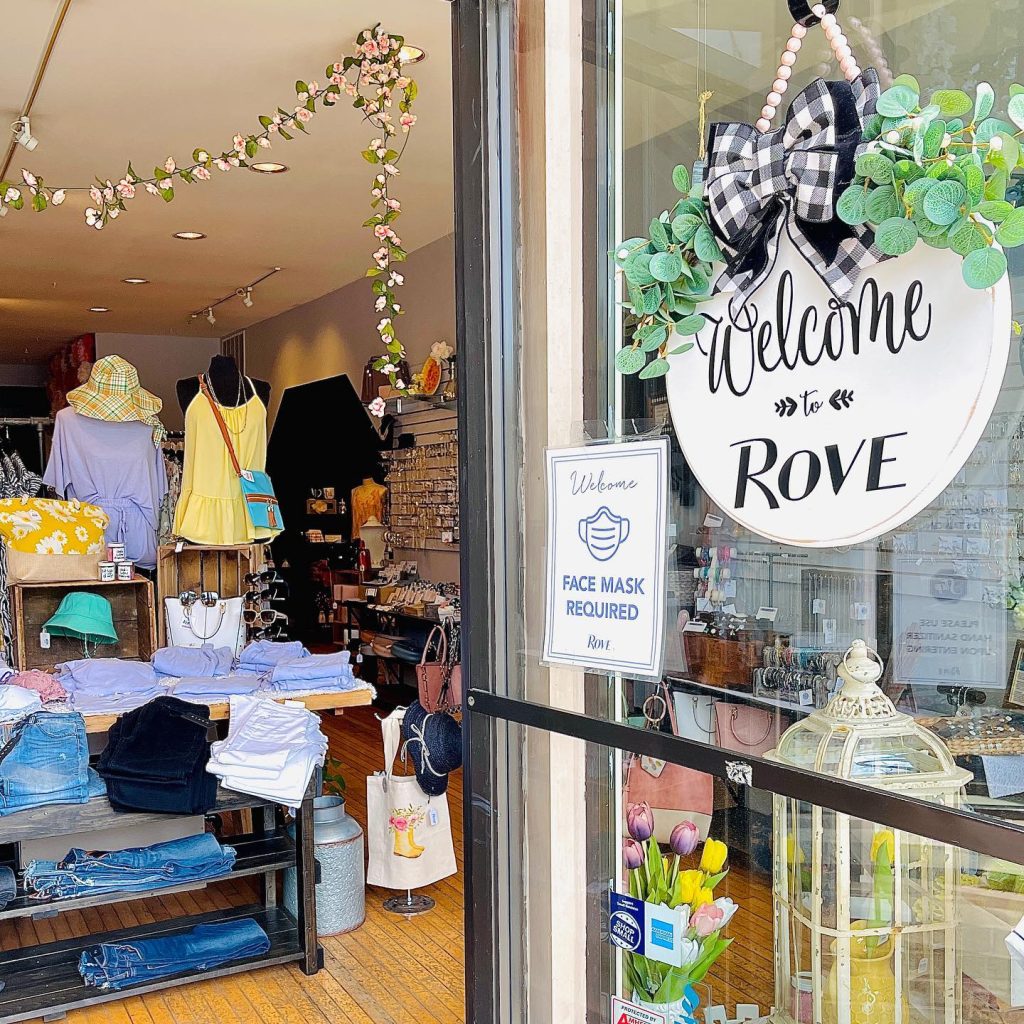 When Rove Boutique wanted to put their business in front of a new audience, they turned to Step Out Buffalo to help them achieve their goals. They purchased a Flex Package from our advertising options, which helped their social media grow by 52% over the duration of their year-long package.
Q&A with Rove Boutique co-owner, Jackie Lennert
---
What is the most important marketing tip you would give to someone just starting a business?
"Don't be afraid to put yourself out there and be your most genuine self when it comes to marketing your brand. Get creative and find the right avenues to reach your customers."
What was your goal in working with Step Out Buffalo?
"Our goal working with Step Out Buffalo was to reach everyone in Buffalo. We carry a variety of local products and are all about creating a strong community in Buffalo and collaborating with other businesses so Step Out Buffalo was the perfect place to promote our business."
What did you like most in working with Step Out Buffalo?
"We love how personal the experience is and overall how successful each promotion has been. The dedicated articles are super fun to do and our customers seem to really enjoy reading them!"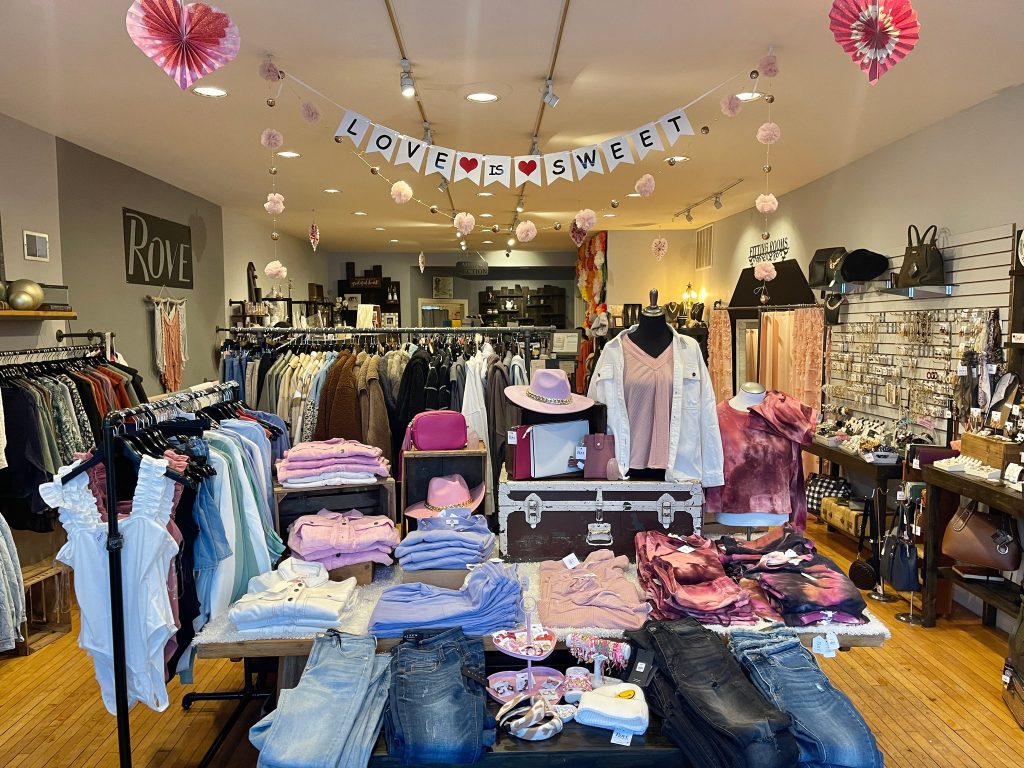 Campaign Insights
---
What They Got:
Step Out Buffalo Flex Package| Flex Plans are designed to give you the freedom to adjust your advertising efforts however needed to ensure the right message gets to the right people, at the right time.
Here's How It Works:
Your business commits to a year-long campaign and a set budget with Step Out Buffalo prior to your campaign. Each quarter you will consult with your account manager to select the items that work best with whatever marketing campaign you'd like to promote in the upcoming quarter. Our Flex Plan also offers businesses access to discounted rates on all our products at 20% off.
Rove Boutique's Campaign Included:
Premium Event Listing
Premium Deal Listings
Live Social Story & Instagram Reel
Featured Business Listing
Email Promotions
Clicks & Reach:
4,131 Total Clicks
$1.74 CPC
141,410 Email Opens
67,080 Reached On Facebook
31,100 Reached On Instagram
52.85% Total Social Media Growth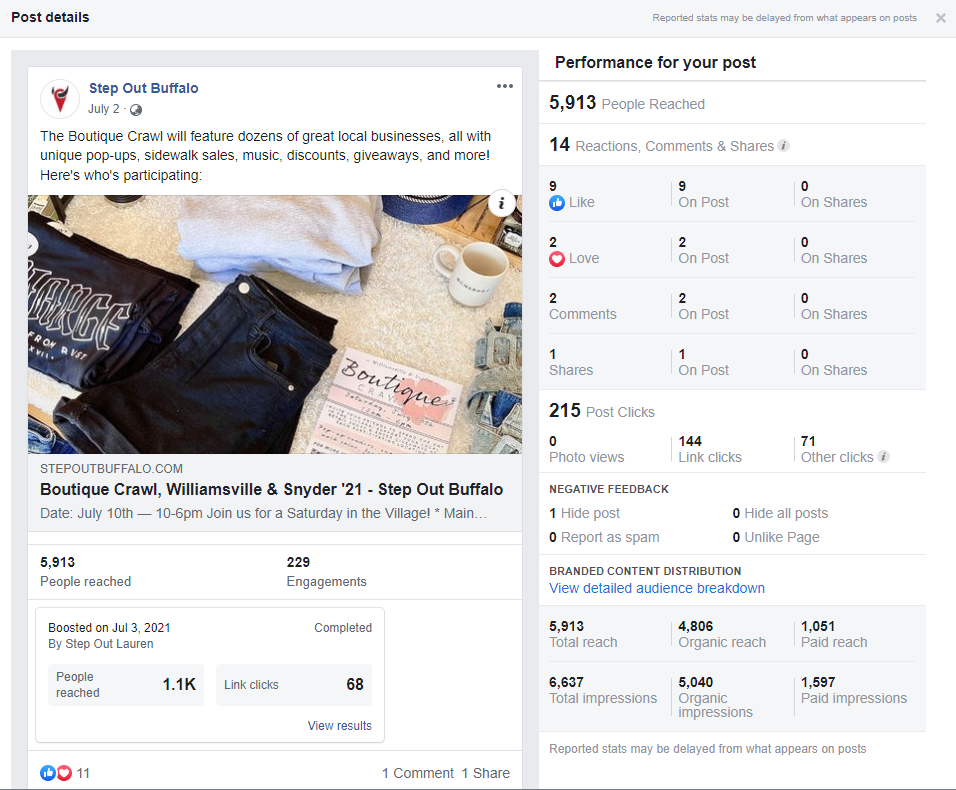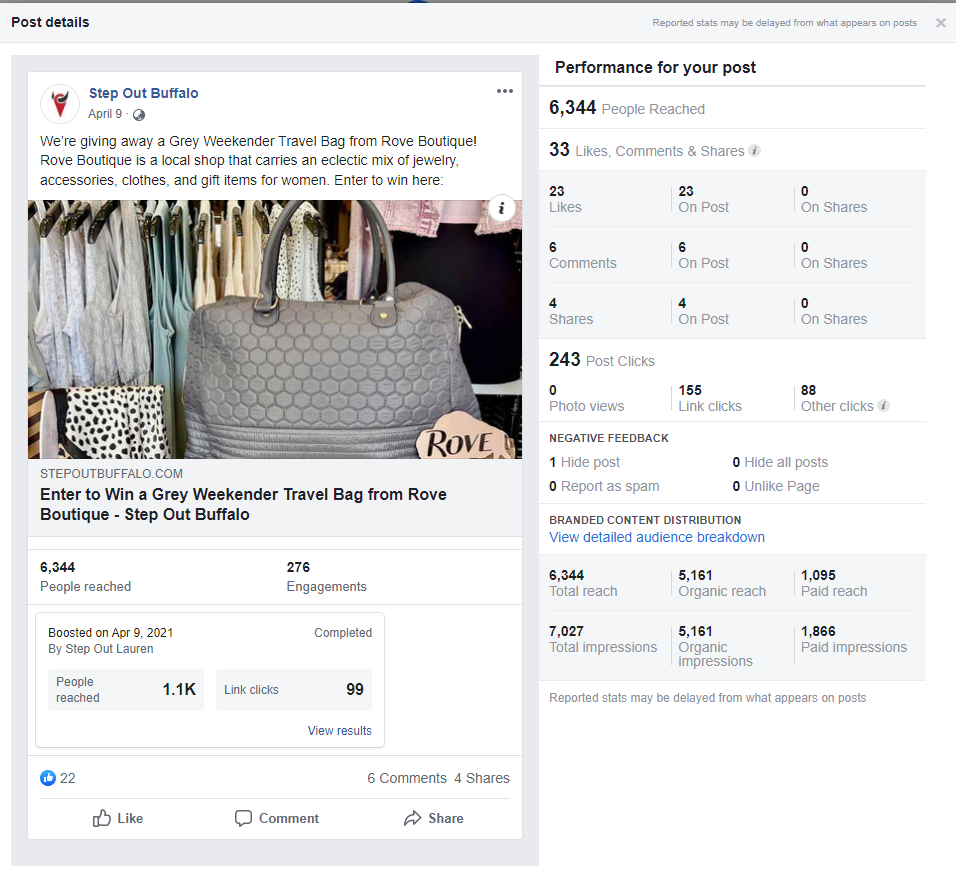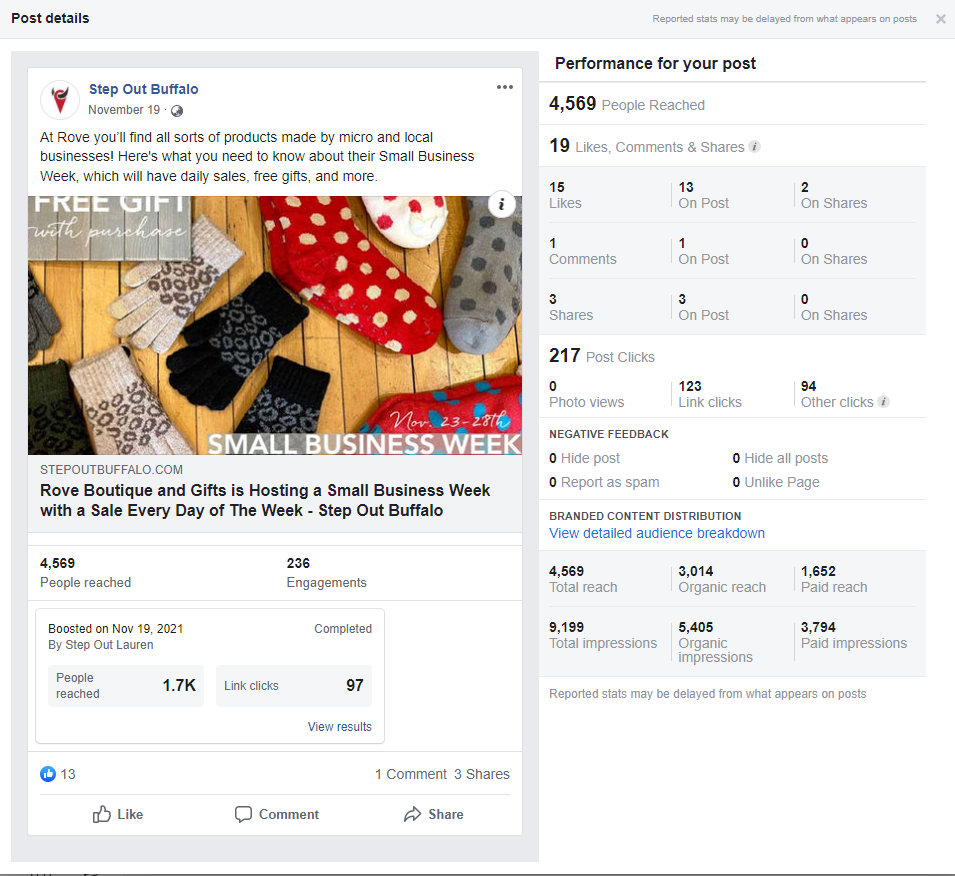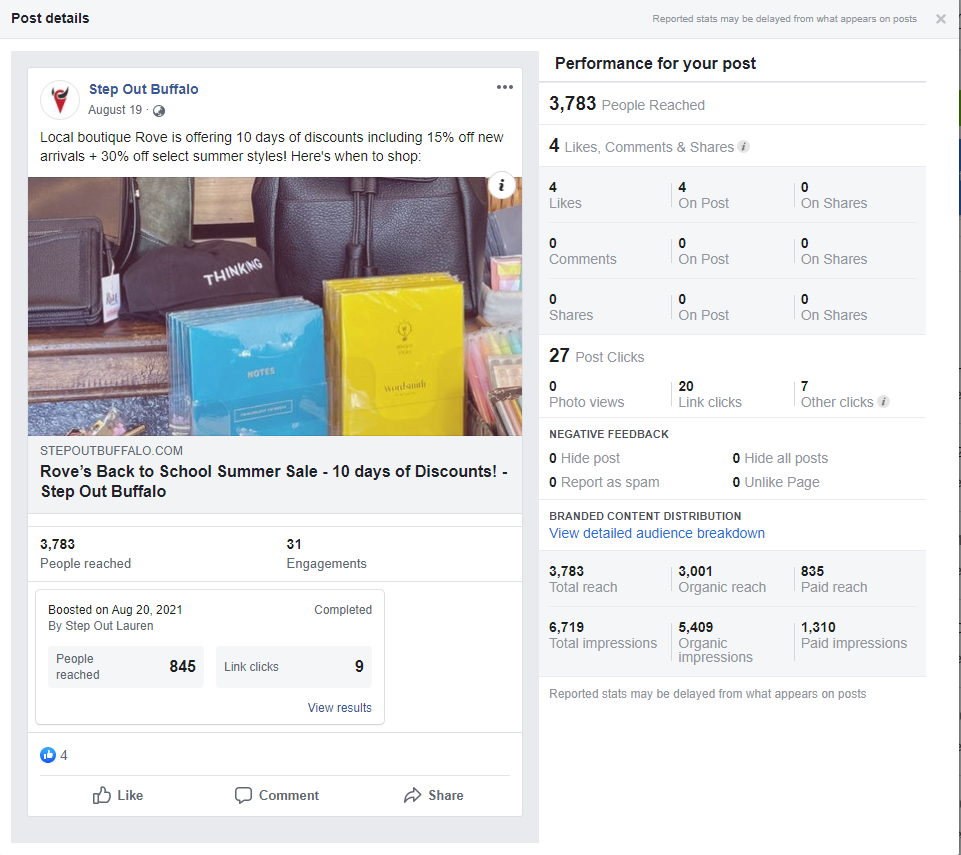 Rove Boutique's Step Out Buffalo Social Media Story Reel
Rove Boutique
---
Website: www.rovegifts.com
Instagram: @roveboutiqueandgifts
Facebook: facebook.com/roveboutiqueandgifts
Contact Us
---
Step Out Buffalo offers advertising options for local businesses throughout WNY. If you're looking for a creative and effective way to reach your target audience, let's chat. Contact us for more information on our advertising packages.