Photo courtesy of Step Out Buffalo client, Buffalo Place
Here at Step Out Buffalo we're all about supporting local businesses. Through our advertising we help businesses just like yours reach thousands of our readers and followers across Step Out Buffalo's website, email, and social media channels. Keep reading to learn more about Step Out Buffalo, Step Out Buffalo Business, and how our advertising has helped local WNY businesses!
---
Step Out Buffalo Business, aka what you're on right now, is the marketing and advertising branch of Step Out Buffalo, a hyper-local media company that helps you love where you live by highlighting the best of Buffalo and WNY. As the leading destination for finding the best things to do, places to eat and drink, shops, and more in the area, we help connect residents and visitors to local businesses, organizations, and awesome ways to experience our region.
The Step Out Buffalo brand is all about embracing everything our hometown has to offer, and we are admittedly very pro-Buffalo in all that we do. Each month over 1 million of our pages are viewed by Western New Yorkers and visitors alike looking to discover the best events, things to do, shops, nightlife, and local businesses in our great region. We also reach an additional 2 million people per month between our social media channels and email marketing, most of whom are looking to connect with Buffalo businesses.
Through Step Out Buffalo Business we help local businesses across all industries reach new audiences and customers through promoted editorial content across our website, social media platforms, and email marketing channels. Our small team is dedicated to helping our city grow by showcasing everything the Queen City has to offer by creating engaging, organic content that puts your business in front of the right people in the right places in all the right ways so that you can reach your goals.
Meet 5 WNY businesses who saw increased event attendance as a result of advertising with Step Out Buffalo:
1) Campaign Insights: How Step Out Buffalo Helped Kin Loch Farms Get Over 150,000 Views
Kin Loch Farms is a lavender farm and barn venue here in WNY. The idea officially became a reality when owner Alexandra Plant and her husband bought 30 acres of farmland in December 2017. Soon after they got to work planting lavender and building a barn that Spring, then officially opened their farm to the public in July 2019.
"Our target audience is mostly adults age 18-40 in WNY and we really feel that Step Out Buffalo has a tight grip on that community — it's seen as a cool and trusted resource for all the best new things to do in Buffalo."
2) Campaign Insights: How A Step Out Buffalo Event Package Helped IIBUFF Go Virtual
The International Institute of Buffalo (IIBUFF) was founded over 100 years ago to help foreign-born women who came to Buffalo after World War 1 acclimate and integrate to life in Western New York. Their annual fundraiser, Buffalo Without Borders, showcases food from WNY immigrants and refugees.
"We knew that with the breadth of Step Out Buffalo's reach into the community, we'd have a great opportunity to connect with new supporters and continue to grow support for the refugee and survivor community in Buffalo", says IIBUFF's Communications Director Lauren Maguire. "During 2020, we pivoted our Buffalo Without Borders to a carry-out dinner series in alignment with public health and safety concerns during the pandemic. Step Out Buffalo was an integral part of our communications strategy for the new event, which sold out in the fall. The event's success allowed us to continue to provide vital programs and services to our clients during a really challenging time."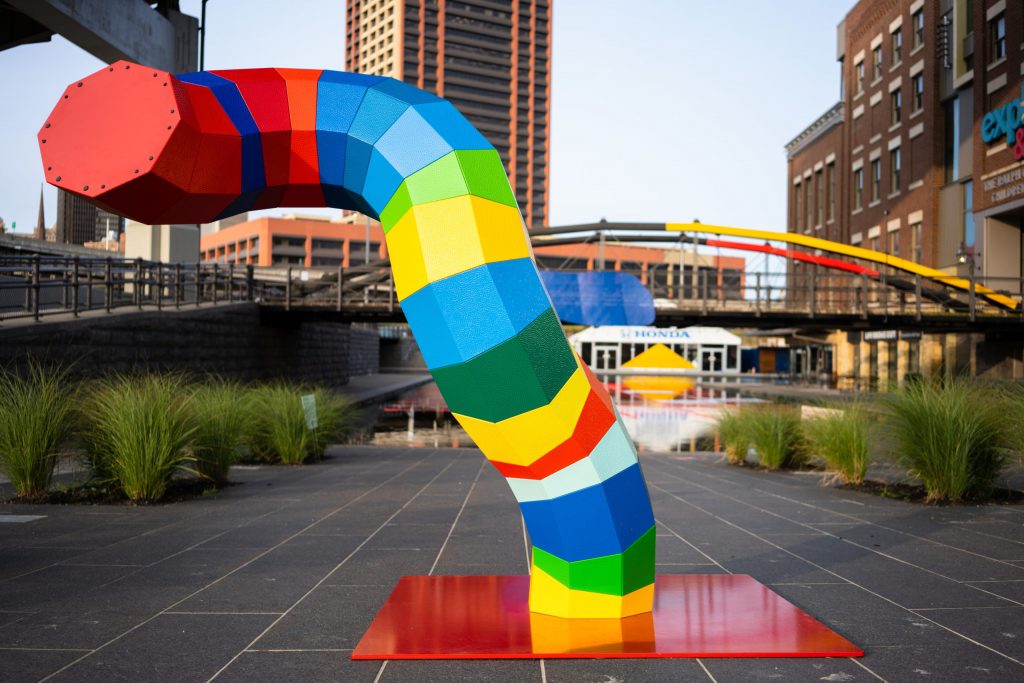 3) Campaign Insights: How PLAY/GROUND Successfully Reached & Engaged With New, Younger Audiences
PLAY/GROUND was created as a weekend-long series of events, featuring curated, site-specific installations by contemporary artists with a focus on the experimental, immersive, and ambitious.
When PLAY/GROUND wanted to promote their 2021 event to a wider audience, they turned to Step Out Buffalo to help them achieve their goals. They purchased a Standard Event Package from our advertising options, which helped put their event in front of more than 35,000 people. "Our arts community is super supportive but we really want to reach a broader audience through PLAY/GROUND and engage a younger audience too. We felt Step Out Buffalo could help us do that."
4) Case Study: Buffalo Place – How One Local Organization Reached Their Event Attendance Goals
Buffalo Place is a business improvement organization that presents year-round special events. This not-for-profit organization is dedicated to reviving the 24-block business improvement district that is Downtown Buffalo, and their goal is to encourage people to travel Downtown and to attract private and public investments.
According to Jackie Jonmaire, the Manager of Marketing at Buffalo Place, they decided to work with Step Out Buffalo for two reasons: our event marketing expertise and our large audience. Buffalo Place found each component of their marketing campaign with Step Out Buffalo to be effective in helping them reach their event attendance goals. "Our account representative (Rick Fickhesen) is a priceless confidant, and his thoughtful placement and timing recommendations could not be more 'right on'. When our organization looks to make advertising investments, data-based decision making is the name of the game. Step Out Buffalo is our go-to, providing us with compelling data to make the best placement decisions for our events as well as a wealth of data-rich return on investment detail," said Jackie Jonmaire.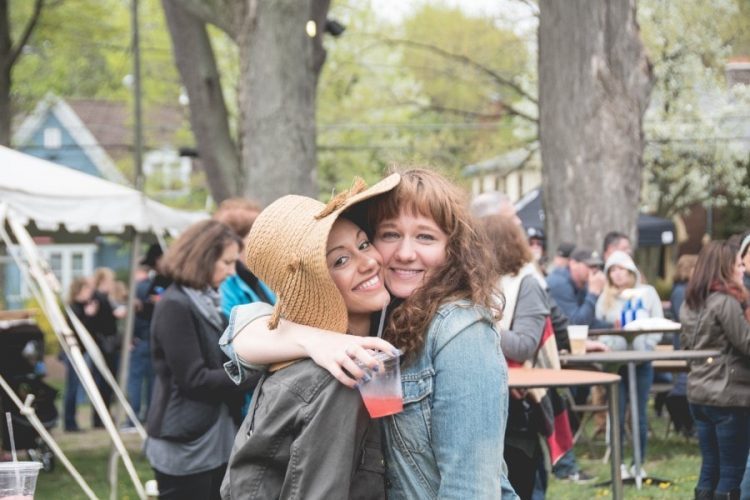 5) Campaign Insights: How Hamburg Music Festival Drove Ticket Sales With A Well-Crafted Plan
Hamburg Music Festival started in 2009, and now the Festival takes over the entire Village of Hamburg every September with multiple venues for people to go to as well as the main stage at the park. The main goal of the event is to showcase the whole Village and all it has to offer, and it draws in a few thousand people annually. In addition to being a tourism driver, the event is also a 501c3 that donates all of its proceeds to supporting individuals, schools, and organizations doing real and actionable good in the Hamburg community.
When Hamburg Music Festival wanted to promote their 2021 event to a wider audience, they turned to Step Out Buffalo to help them achieve their goals. They purchased a Premium Event Package from our advertising options, which helped put their event in front of more than 100,000 people.
---
Learn more about our advertising options, check out some of our advertisers' success stories, read tips and tricks from our business marketing blog, and reach out to us to see how we can help promote your business here: stepoutbuffalobusiness.com
Follow Step Out Buffalo Business on Facebook and Instagram, and subscribe to our free email newsletter to get all our latest tips sent straight to your inbox!