Recent data shows that 82% of the population in the United States have a social networking profile.
Want more? According to a study in 2020, over 3.6 billion people were using social media worldwide, a number projected to increase to almost 4.41 billion in 2025.
With those numbers there's absolutely no doubt that social media is essential for businesses. It's one of the few common threads that every business and every industry can say has contributed to their growth and success in recent years – and as social media becomes even more engrained in our lives this will only become more true.
We asked 8 WNY business owners across all different industries to share their social media content strategies with us – here's what they had to say:
1) Syrie Roman
Owner of Social Maven & Petite Soirée
"I always make sure that the content is either informative, beautiful, personal, or funny. Or some sort of combination of those attributes."
2) Nick Argy
Owner of Macy's Pizzeria
"Well I'll have an idea first off. Usually these days it's a new pizza we're gonna sell. Create it. Build it. Get some dope photos and or video. I may have the Guinness world record for pizza photos in my iPhone. Then comb through the photos find the one I like. Do some editing. Figure out a caption. Add a crazy amount of hashtags. Then post away on the 'Gram, Facebook, and Twitter and hope for the best. There's no particular grand strategy, I guess I kind of go off of a feeling when posting. How I'm vibing that day and what's going on around me as ridiculous as that may sound. Just kind of feel it out and hope people react positively to it all. Like I said it's me just being myself and using my voice to connect to people."
3) Lauren Spoth
Creative Marketing Director at Step Out Buffalo & Founder of The Buffalo Creative
"Create content well and create it often. Our feeds are flooded with so much content these days that you have to be creating good, quality content all the time. In today's world your followers and potential customers expect nothing less. Additionally, the more content you create the more chances you have to get in front of your audience and the more you can experiment to see what types of posts do well and which ones don't. Constantly be conscious of the ways people are responding to your content, and if you see things that get really good responses try to replicate those in as many different ways as possible. And if you need ideas for content look at your favorite Instagram accounts and see what they're doing well, then apply it to your own account and content strategy. Quick tip: Take a look at national Instagram accounts and those based in larger cities (NYC, LA) within your industry. They're great sources of content inspo…because they literally have to have killer IG's in order for their businesses to survive."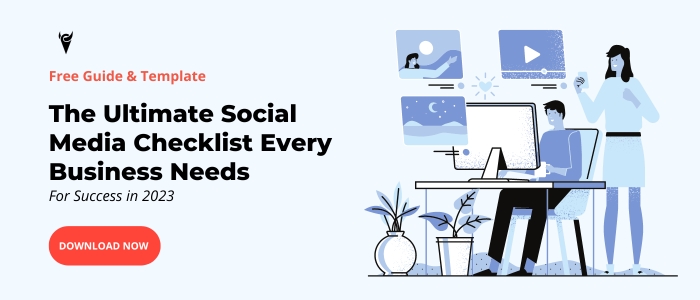 4) Nicolette Tse
Owner & founder of The Knotted Fox
"Always make [your social media] aesthetically pleasing and make it slightly personal. Personal enough where your customer gets to see who they are supporting. I always make sure to have a little fun with it while still being my true self. Engagement is important too; I make a conscious daily effort to interact with the online community. I often take polls or surveys within my Instagram to create conversation and I also get to listen to what they are telling me. Including them on sourcing rug selections or DIY home renovation choices is a great example of letting them know they are important to me and that their opinions affect my own decisions."
5) Stefan Coker
Co-founder & owner of What's Pop-in' Gourmet Popcorn
"We post at least twice a day on social media and always interact with our customers. I see customers as family and I make sure we show them the utmost respect. Without them we would not exist!"
6) Bobby Finan
Co-founder of Tommyrotter Distillery
"We don't generate a ton of content. Because liquor can't yet be sold direct to consumers online, it's very difficult to track performance on ads to the point of purchase conversion. Our strategy is oriented around reminding people to think of us when they arrive in a liquor store or around cocktail recipes to get people thinking, 'That looks good. I want to make that'."
7) Rachel Stepien
Owner of The Plant Shack
"Wing it. Post it. (Kidding.) For real though – we try to post a mixture of engaging photos/captions along with quick updates/fun surveys on stories (on IG). If someone doesn't believe a photo is exciting, they may not read the caption. Annnd when it comes to captions – we make sure it's relatable in some way and shares both quality info and/or something relatable (like that Rachel was late for the 3rd time this week or that Anna wore her favorite Crocs to work). We have humans that work at the shack, and we want to be friends with everyone!"
8) Chef Darian Bryan
Celebrity chef and owner of The Plating Society
"My best strategy for creating content on social media is to give the people what they want. Find out who is your target audience and focus on it. And keep in mind that you can't please everyone; some people like their lamb medium rare and some like it well done, there's nothing you can do about that lol. Don't try to do everything you see other people doing. Whenever I post, I try to make it engaging so you get people going, and I try not to post too much to get people overwhelmed. Before I post a picture I go back to my last post and like all of the comments so that people are aware of a post comment. Make Stories everyday, find time to reply to all of your DMs – sometimes with a voice note to let these people know that you are a real person. I know that probably sounds a little corny lol [but it works]!"
---
Check out all of our business tips, from Pete Cimino at Lloyd to Emily Morrow of Step Out Buffalo and more here!