WNY is full of badass, successful women.
From media companies to skin care to clothing to restaurants and everything in between, no matter what products you're looking to buy or what services you're looking to receive chances are you'll find some awesome local businesses owned and founded by WNY women.
In our Business Tips series we interview business local business owners to learn more about their stories and get their tips on everything – including helpful tools they can't live without, they're biggest strategies for growth, the advice they'd tell an entrepreneur just starting out – and more.
Without further ado, here are some helpful business tips from 17 successful WNY women who started their own businesses!
Who run the world? Girls.
Briana Rose Hunter: Owner of Breezy Burrito Bar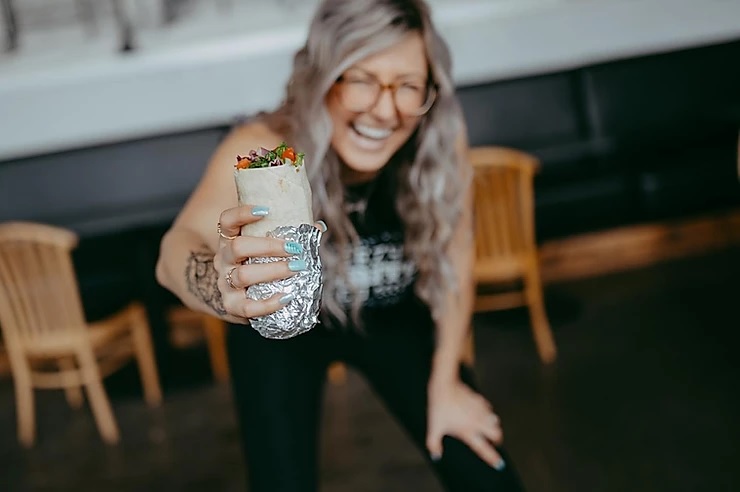 Her tip: "Trust Yourself – Go With Your Gut!"
The restaurant industry is forever changing. Trying to differentiate your brand and restaurant can seem like a daunting task, but checking back in with yourself and how your journey began is a great way to keep inspiration high. Keep your style authentic to you and your vision. For example, when I decided to create our "Disco Bathroom" with functioning disco ball and eyeball wallpaper, my friends – and my electrician – thought I was crazy. But I had the idea and it made me smile. It turns out it has made a lot of people smile – Breezy Burrito Bar is tagged many times a day with people taking their quick "disco break." It's OK to have fun with your brand and your business.
Emily Morrow: Co-founder & Director of Storytelling at Step Out Buffalo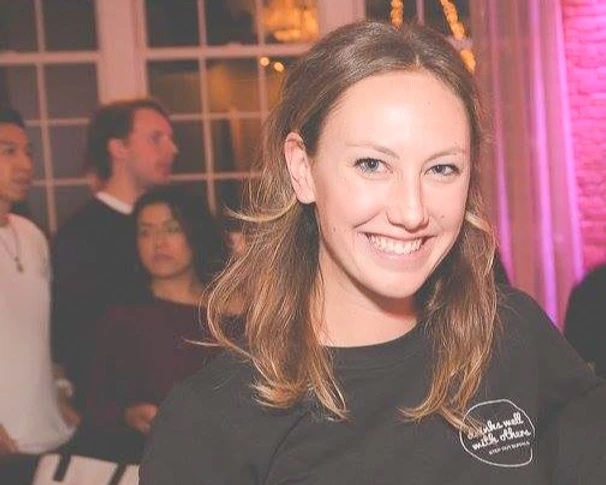 Her tip: "Be a human when it comes to business"
Is it just me, or is it a huge bummer when brands don't just act real. Like, we know you're not a robot, and I'm not a robot, so can we just act like humans here? Incorporate human elements into your voice on social media and in your marketing. Think about actual humans (your sister, your best friend from college, your neighbor you try to avoid, IDK) when you're creating something for your customers or marketing to your audience. This one little (very easy) strategy will make your brand resonate with your customers on another level. I honestly think it's that simple.
Alexa Wajed: Co-founder of Eat Off Art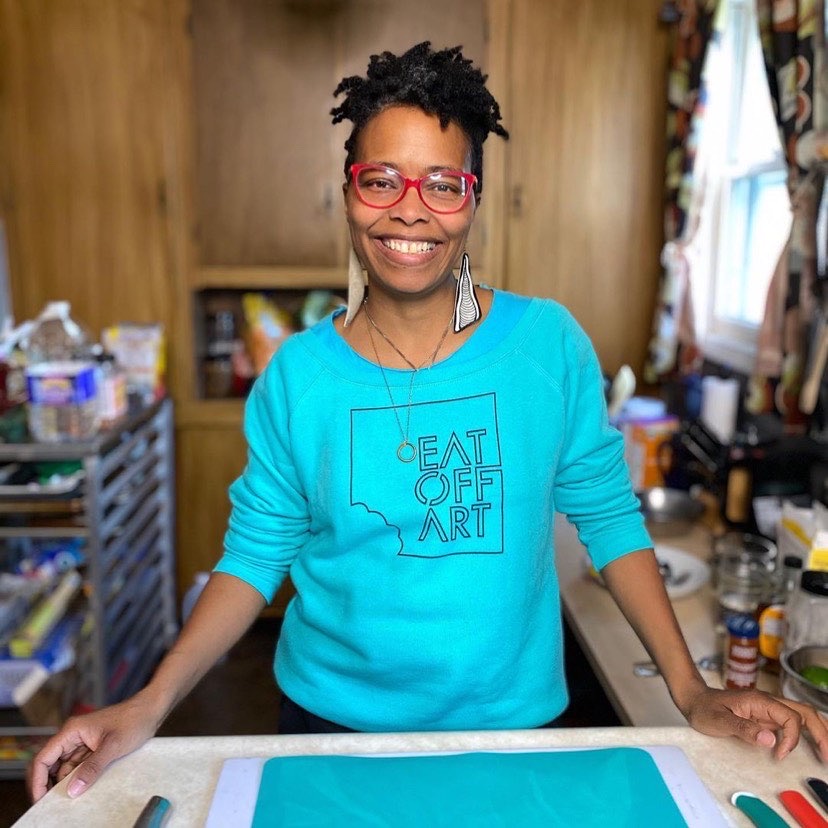 Her tip: Embrace the Internet and social media when it comes to business
[The internet and social media have unlocked a Pandora's Box of entrepreneurial possibilities, and rather than relying on the stability offered by traditional employment, technology has more people betting on themselves]. I think people want to give more of themselves in a capacity that they have control over. People want meaning in what they're doing and they want to feel a connection to their work. For some people, that connection has never been there because they've been working toward somebody else's expectations of what their life should be.
Carrie Rinehart: Founder of Rusterior & Buffalo Boss Babes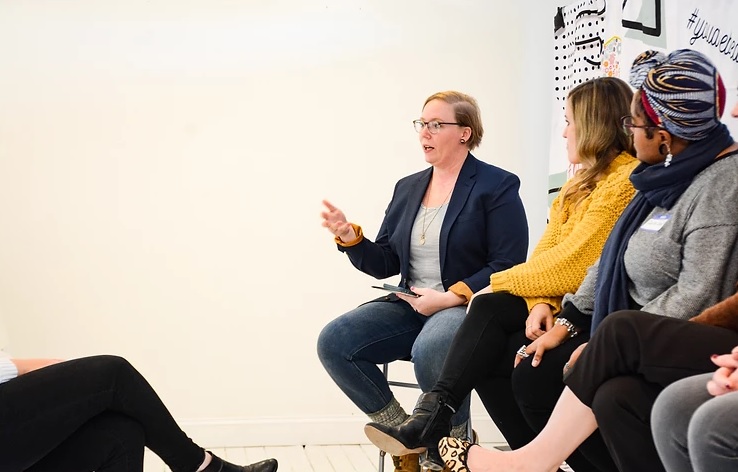 Her tip: "Invest in your community and avoid comparison"
I find motivation with self care and doing things that I love that are the complete opposite of my business, like going for a walk, taking a yoga class, or doing something creative that isn't exactly what I do every day. I look at what others are doing in different fields, but I try not to follow people in the same lane as me because it is easy to feel like you have imposter syndrome.
Nicolette Tse: Founder & Owner of The Knotted Fox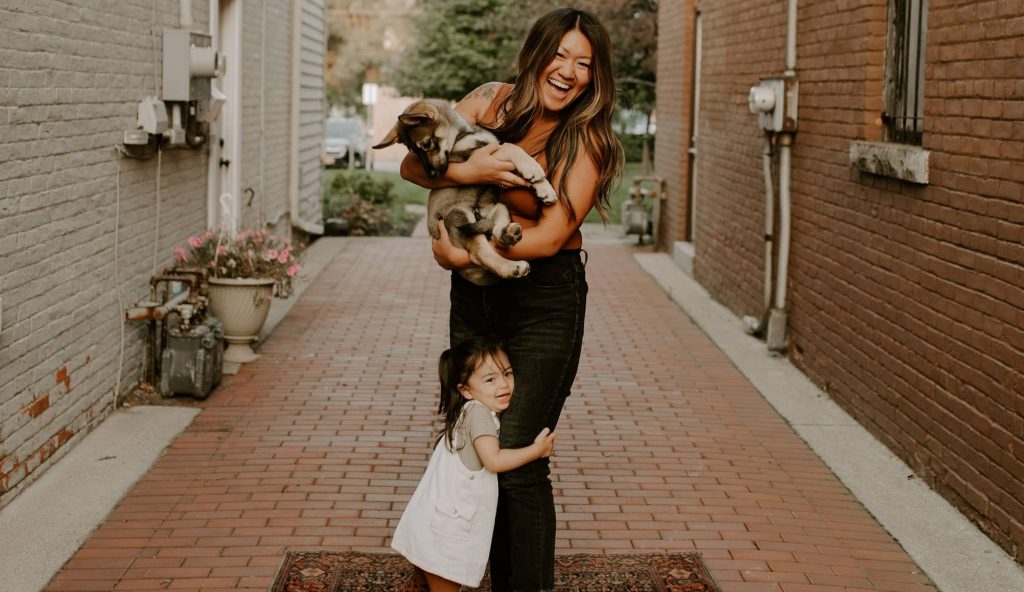 Her tip: "Be an integral part of your community"
This is so important!! Build meaningful relationships with customers and others in and around your industry. This has exponentially pushed me outside of my comfort zone while creating business connections and friendships (an unexpected bonus). Those connections lead to shared success and a support team that you don't realize you need when you're first starting out. Having that support system prepares you for the best and the worst when it comes to owning your own small business.
Morgan Culhane: Founder of Content on Draft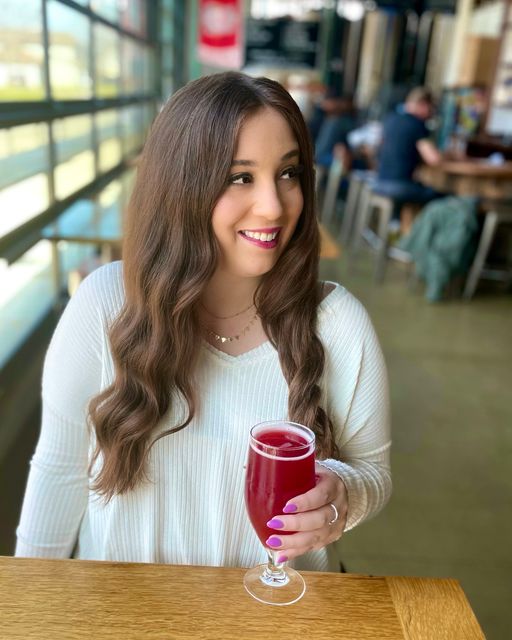 Her tip: "When in doubt, test it out"
Marketing can be a game of trial and error. Especially when you're just starting to get serious about it. As creative as the job can be, there's a lot of data tracking and analysis involved. The goal is to find out what your followers like, what makes them want to engage with your company, and what drives them to make a purchase. To do that, you have to learn how to read your data. Analytics on Facebook and Instagram can be invaluable tools, or they can just be seemingly random numbers. The trick is learning how to read what they're telling you and then using that as feedback to make your posting strategy stronger.
Sara Spoth: Founder of Beck&Forth Co.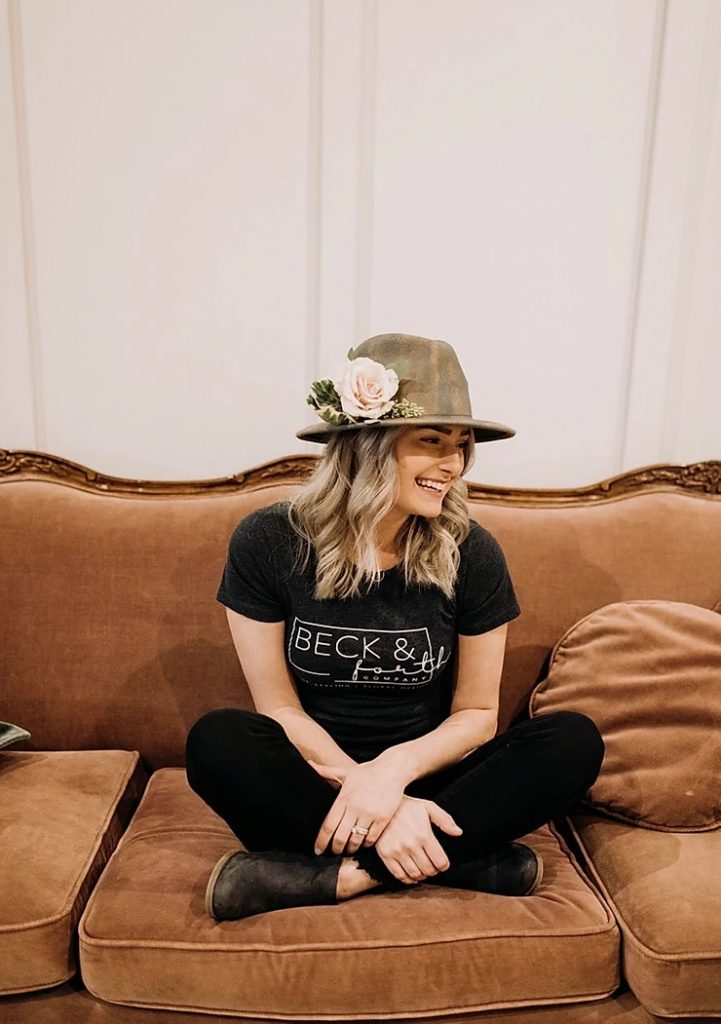 Her tip: "Always over-deliver"
Part of our mission at Beck&Forth Co. is to over-deliver. We want to exceed our client's expectations. Part of how we do that is by giving the couple something unexpected and extra on their wedding day. This is something we LOVE to do for our couples to give them a sweet surprise to thank them for their business. I guess you could call it a wedding gift. Our goal is for our clients to refer us over and over again.
Katie Monacelli: Founder & Owner of Bkindcity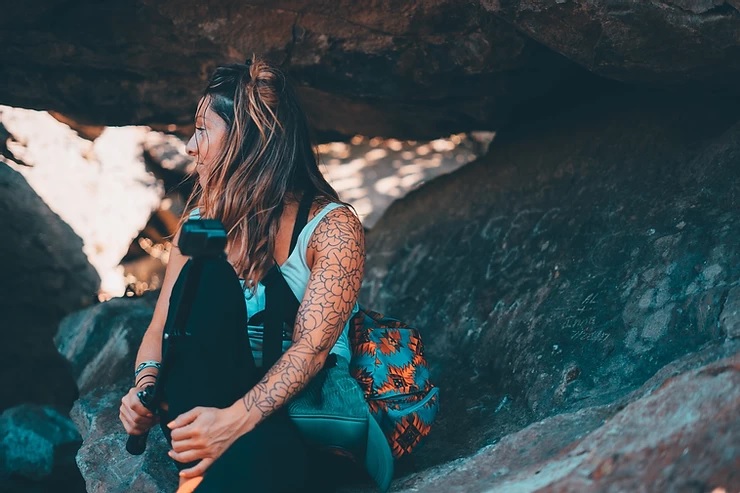 Her tip: "Be grateful"
Every so often I throw a message out to our BKC community and thank them for allowing this to continue. In the words of Jay-Z, "you could be anywhere in the world, but you're here with me, I appreciate that". I think the motivation to keep everything moving forward comes from knowing that this is the life I've always wanted. To have the freedom to wake up in the morning, grab a coffee and decide what the day is going to look like. That's priceless to me. I will forever be grateful that this city gave me a shot. From the purest place in my heart, thank you for that.
Alix Gilman: Co-owner of Shirt Factory Medina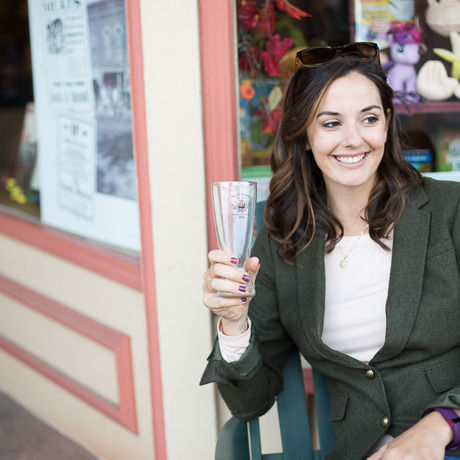 Her tip: "Delegate, delegate, delegate"
If I knew how important this was two years ago when we took ownership, I would have saved myself years of teetering on the brink of nervous collapse. For real. Not knowing anything about owning a business, Scott and I wanted to immerse ourselves in every minute detail. What a grave mistake! We penny-pinched and found ourselves taking on the most laborious and tedious tasks until we realized that by promoting our own, we could task team members with many of these responsibilities and save the little time we have to focus on things that truly only owners can. Though it might take time and resources to surround yourself with trustworthy and loyal staff, the payoff will be monumental in the end – especially where your sanity is concerned.
Courtney Nelson-Benton: Owner & Founder of Elle James Decor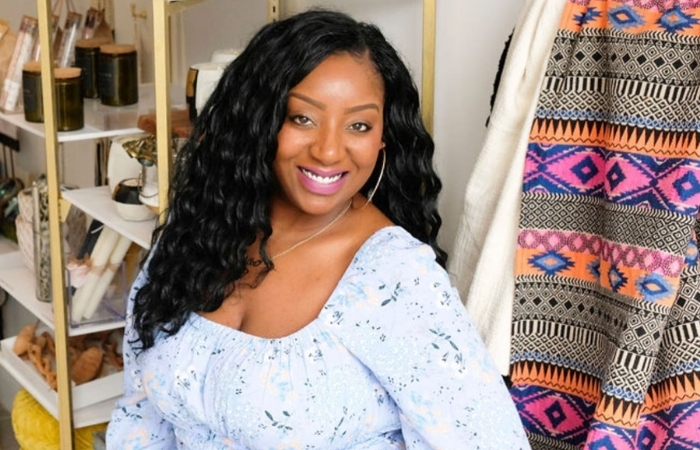 Her tip: Don't sleep on email marketing and social media
In my opinion, email marketing and social media are two of the best forms of advertising. As a one woman show it can be challenging to keep it all going daily and weekly, but it's really important to stay connected to your customers and also meet new customers as you grow. People always say, 'one day social media may not be here or may change', so taking time to build a solid email list is very valuable to any business these days.
Amanda Valentine: Owner & Founder of Buffalovely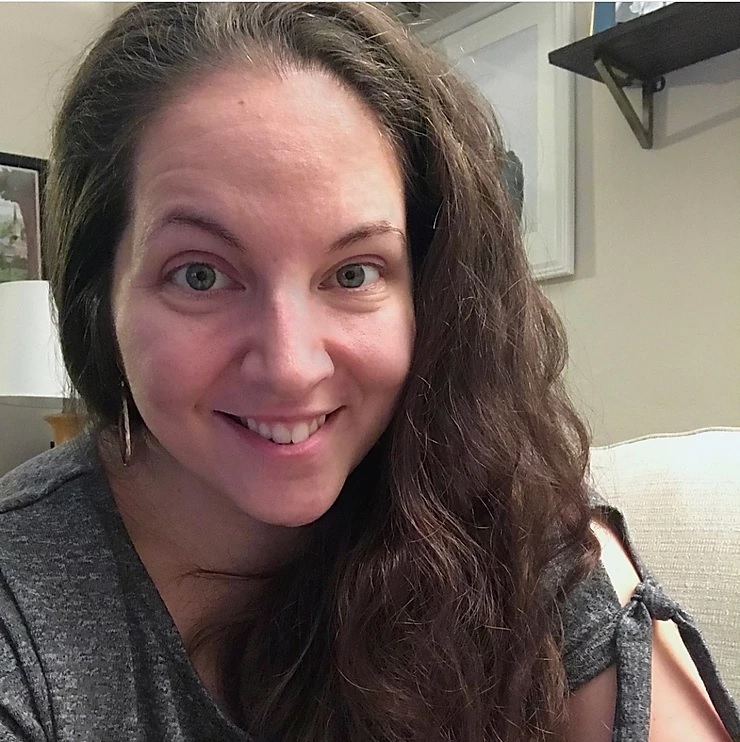 Her tip: Create content that would catch your eye if you were the one scrolling
When creating content for social media, think about what would make you stop scrolling and pay attention. What draws you in? What are other business owners doing that is working for them? Put yourself in the position of who you're trying to reach and keep that in the back of your mind whenever you're posting something new. It's really hard to get seen in such a large pool of creative people on social media. I've been fortunate enough to connect with a large audience, but it was definitely a gradual process. I started posting about my products with just over 100 followers. Every day I would see more followers, more comments, more shares. I just continued to post what I thought would gain more attention and my followers continued to multiply! Post as often as you can, but keep your content fresh and exciting. Things can get stale pretty quickly when there's so much competition out there. Keep it interesting and stay on brand.
Emmily Bowman: Owner & Founder of Braid Babes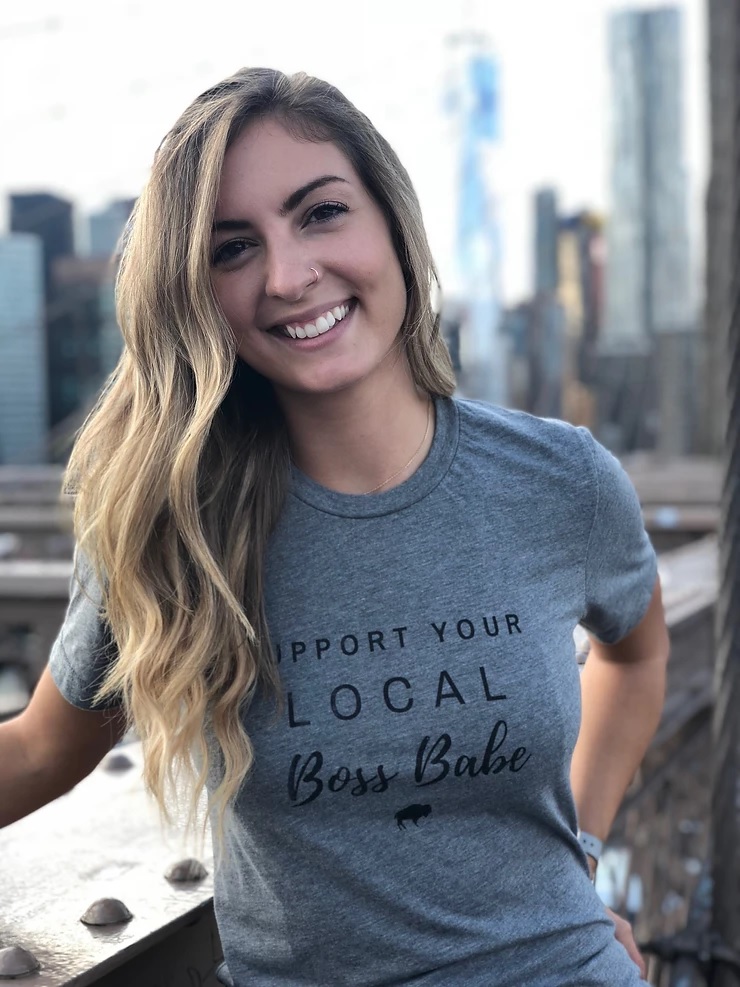 Her tip: "Continue to make time for learning"
It's really easy to be busy in your business and keep going and going without sharpening your skills. I prioritize learning by literally putting it right in my calendar. I also try to take advantage of my in-between time. When I'm in the shower, I'm listening to Gary V. When I'm in the car, I'm listening to Jenna Kutcher. When I'm in the car again going to appointments, I'm listening to a book. One book I love is Talk Triggers, it's about getting other people to talk about your business. I alternate between podcasts, music, and books. Quiet time is important too. You need to give your brain downtime. Otherwise, you can get so wrapped up in working and learning that you're not allowing your brain time to rest and have thoughts.
Lauren Spoth: Founder of The Buffalo Creative & Creative Marketing Director at Step Out Buffalo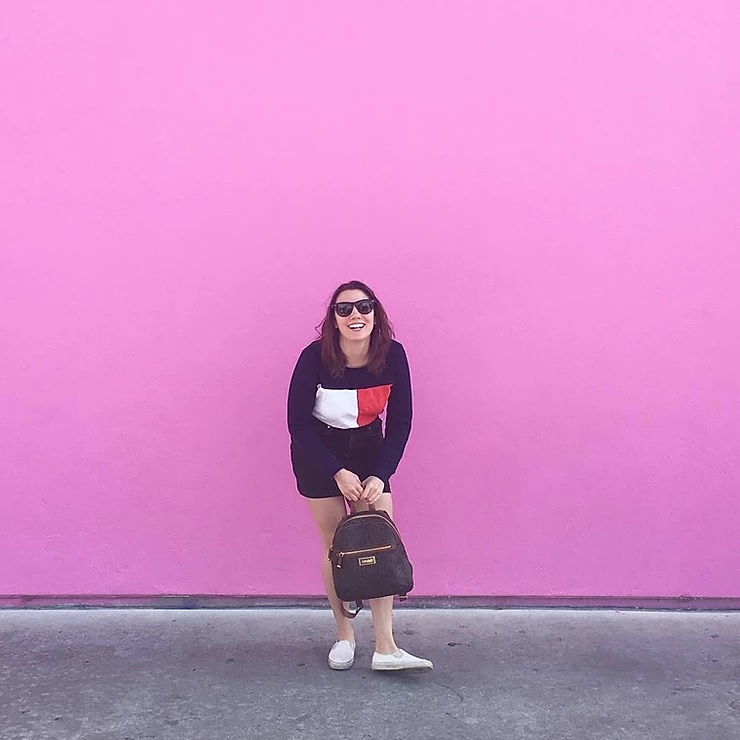 Her tip: "Know your strengths and figure out how to use them to differentiate yourself from everyone else"
In high school one of my teachers illustrated this by telling a story about two identical students who were applying for the same college scholarship – the two had almost identical backgrounds and test scores but one of them played the tuba. That small facet made her a more interesting candidate to the school, and she ended up winning the scholarship. For example, there are a million places serving pizza, what makes your place so special? Is it a crazy pizza-based brunch? A super cool space? An antique oven? An awesome patio? Fun, unique events? No matter what your industry is, you have to find your tuba and play it as loud as possible.
Shaunna Russell: Owner of Weekday Best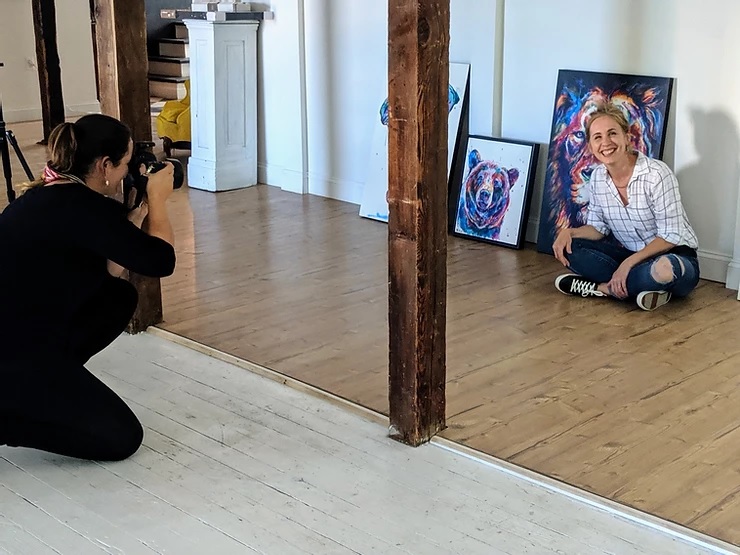 Her tip: "Make good use of your tools"
I use my phone for the majority of my photos, so you better believe it has a phenomenal camera (shoutout to the Google Pixel). And on top of that, I use a photo editor. Canva is a lifesaver for professional and trendy looking marketing material without a lot of effort. Sometimes people are the most important resource you can have. I use a professional photographer for photo shoots. I have a graphic designer for more in-depth projects. And it doesn't hurt one bit that I'm married to a programmer who handles all my web work.
Syrie Roman: Owner & Founder of Social Maven & Petite Soirée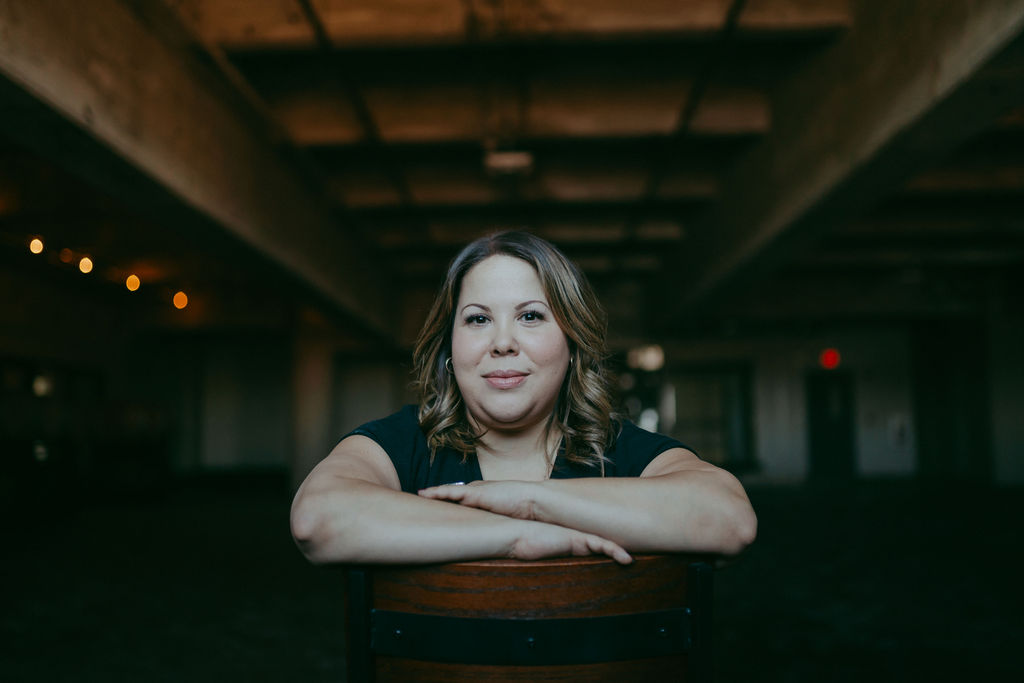 Her tip: Find motivation from big players in your industry
I listen to a lot of industry podcasts and business audiobooks while I'm driving. I also belong to a few planner communities from all over the nation and Canada and we meet twice a month to discuss all kinds of things, it's so nice to speak with others who get you and understand what you're going through. Regarding podcasts I love Brands that Book, She Creates Business, Wedding MBA Podcast, The Wedpreneur, Gather Geeks, Planning for Profit, and Talks with Reneé Dalo.
Elyse Maz: Owner & Founder of EXO Supply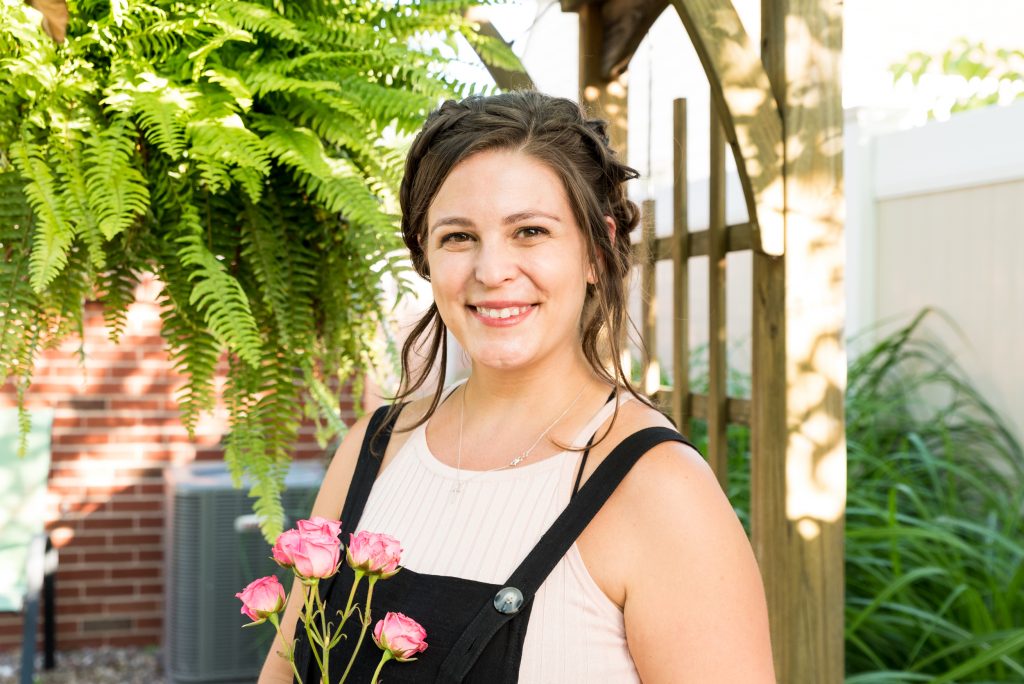 Her tip: Get personal
I think offering a personal and positive experience whenever possible is key. That may not always result in an immediate sale, but it will be beneficial in the long run to make a connection. I remember reading once that as an entrepreneur, while we don't have a "boss", we should treat our customers as such.
Rachel Stepien: Owner of The Plant Shack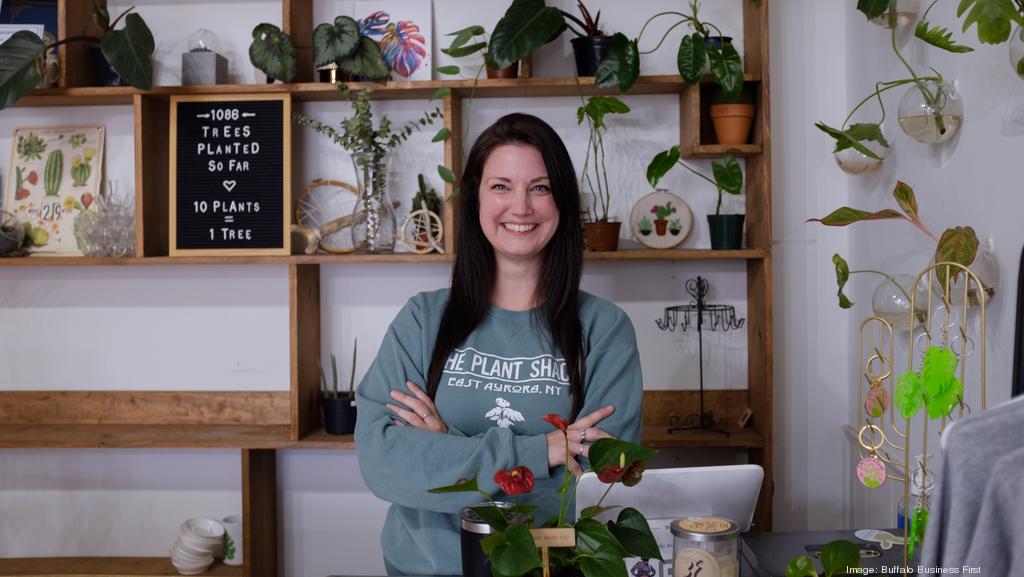 Her tip: Don't underestimate the power of giveaways
[The It may sound weird but, giveaways! If you have a really good giveaway and it's not too complicated to enter – you will gain thousands of new followers and thousands more will discover who you are. Even if only 10% of those people purchase from you, that's incredible!
---
Check out all of our business tips, from Pete Cimino at Lloyd to Rachel Stepien Of The Plant Shack and more here!